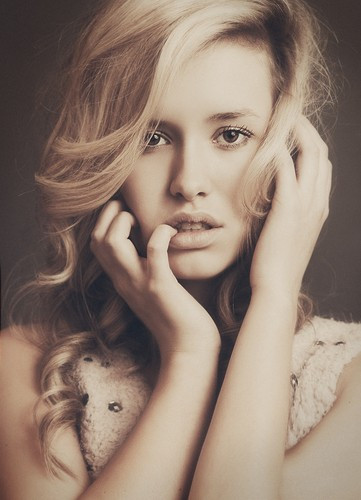 A teenage model committed suicide just hours after a boy cancelled a cinema date with her via text message, an inquest heard today.
Gabrielle Joseph, 16, threw herself under a train at Briton Ferry railway station earlier this year after the snub, which came at 8.15pm, made her extremely upset and 'distressed'.
Shortly after receiving the message, the teenage who modelled for top fashion chain Hollister headed to social networking site Facebook to share her anguish with friends and tell them: "I am going to kill myself tonight."
A court heard that the embattled fashion student died just 75 minutes after she posted a three-page message on Facebook explaining that she was upset that the boy had cancelled their date to the cinema which was meant to take place the following night.
She suffered multiple injuries as result of being hit by the 75mph Milford Haven to Cardiff train near her home on Easter Monday.
The inquest revealed that Gabrielle, known as Gabby, had been chosen to feature in Digital Photographer magazine weeks before her tragic death and was also studying her A Levels and juggling two part time jobs at the time.
She was described by those who knew her as a 'bubbly' and 'outgoing' college girl with a busy life.
Coroner Philip Rogers handed the jury copies of Gabrielle's three page letter message which was a far cry from her usual happy-go lucky self.
Commenting on the message, he told the court: "The last part of the message is a clear indication on Gabby's part that she is going to take her own life."
A Swansea jury today returned a verdict of suicide.