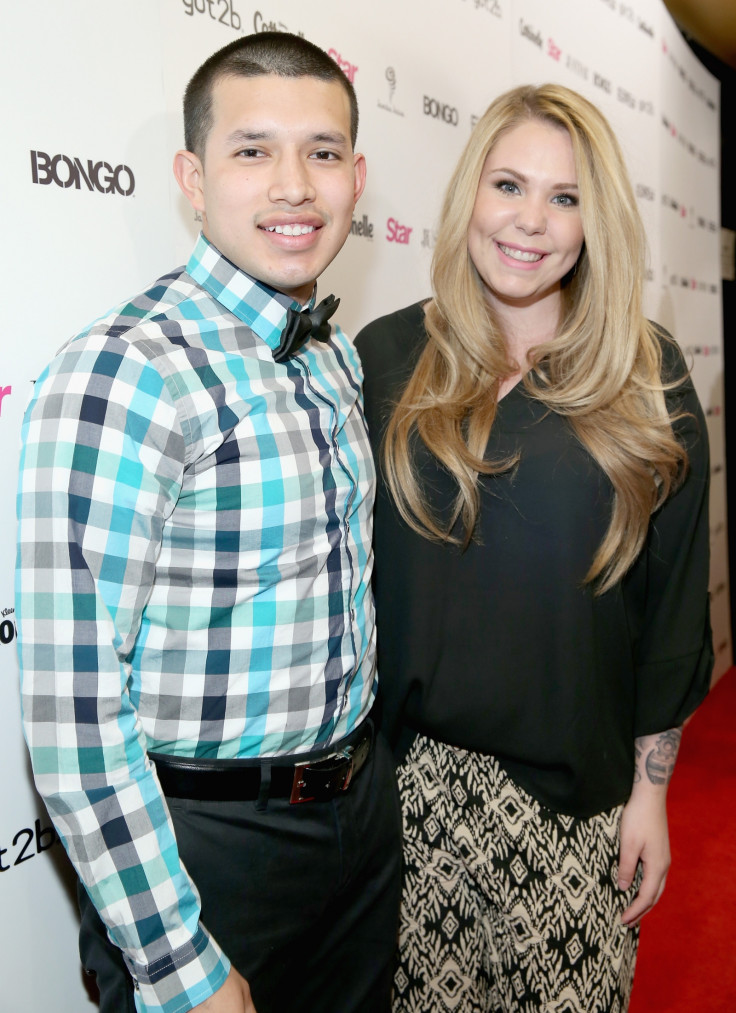 Teen Mom 2's Kailyn Lowry and Javi Marroquin's feud seems to be all over social media. The MTV star filed for a Protection from Abuse order against her ex-husband, which was later granted by the court.
Javi took to Twitter to react to the "abuse" allegations and called his ex-wife desperate. Responding to a fan's question about the protection order, the 24-year-old wrote, "I never once put my hands on any female. I guess texting someone the truth falls under that now.
He said in another tweet, "I guess people are desperate when they have no ammo. They'll make up lies to try and take me down." Lowry recently revealedthat she is pregnant with her third child after filing for divorce from Marroquin in December, 2016.
The reality star has seven-year-old Isaac with Jo Rivera, and shares three-year-old Lincoln with Marroquin.
Javi also spoke to Radar Online about the harassment allegations and the Protection from Abuse signing. The Teen Mom 2 father told the gossip website, "She said it's because I harassed her via text about all this divorce and guy stuff. I signed a consent PFA, which means there's no evidence of abuse."
"I just can't contact her unless it's in regards to Lincoln for a year. Her and the world know I would never threaten or put my hands on her. As a man, I have my proof and will get out of it," he reportedly added.
On the PFA, Kailyn's representative reportedly told the website, "They didn't look for abuse and it wasn't even a question since Javi signed the consent. Kail's first priority is and always will be her children. We ask all to please respect Kail's privacy during this difficult time."
Earlier, Lowry had shared some details about her pregnancy. The mother-of-two told the host during an appearance on the MTV series' aftershow TM2 Live!, "I'm 17 weeks [pregnant]." When asked about the "mystery father" she said, "I'm not going to talk about that," adding she's "not ready yet".