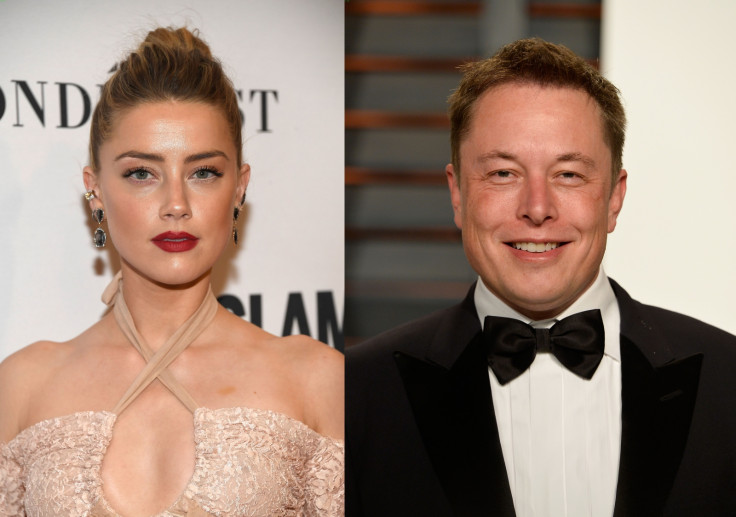 Amber Heard and Elon Musk romance rumors have been floating around ever since the actress' divorce with Johnny Depp was finalised. According to a report in US Weekly, Heard and the billionaire businessman "hang out from time to time".
A source told the website, "They continue to see each other and hang out from time to time when they are in the same city. It is nothing new. He is too busy doing things like building a tunnel under L.A. and sending people into space to seriously pursue anyone."
Amid the romance rumors, the source added that things are casual between them. "Call it what you want. But they hang out and casually see each other whenever time permits." the source added.
According to a report in People Magazine, the 30-year-old actress reportedly attended a VIP movie screening with Tesla founder Elon Musk in California on Tuesday (28 February). The pair was at a showing of Al Gore's upcoming documentary, An Inconvenient Sequel: Truth to Power, hosted by Apple CEO Tim Cook in Palo Alto.
The Rum Dairies co-stars, Heard and Depp, were married for 15 months before Heard filed for divorce last May. Their divorce was finalised in January, 2017.
The 53-year-old made his first official appearance following his divorce at the 2017 People Choice Awards held on 18 January.
Seemingly referring to his tough divorce battle with Heard, Depp said, "I came here for one reason tonight and one reason only – I love you, too, kid, thanks. I came here for you, the people who through whatever good times or bad, you know, have stood by me, trusted me. Thank you."