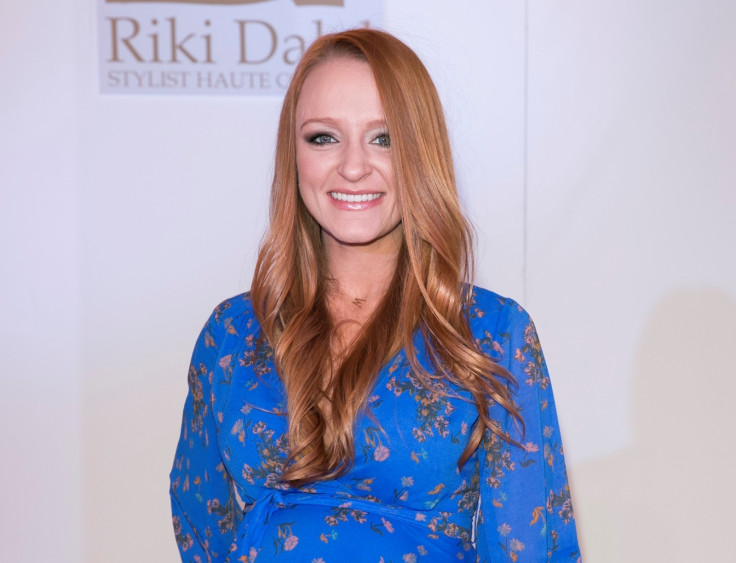 Teen Mom OG star Maci Bookout revealed that she lost a baby girl when she suffered a miscarriage. The 26-year-old blonde from Tennessee broke the news during a teaser for her MTV show.
During a conversation about having more children, Bookout's husband Taylor McKinney asked about the prospect of having more children, which paved the way for the couple to open up about the family tragedy.
"We are not having another baby. You really want another child?" Bookout asks McKinney, to which he says, "I love kids. I wouldn't be mad about it." The couple share two children together: Maverick Reed, 20 months, and daughter Jayde, 32 months. Bookout is also mum to nine-year-old son Bentley from a previous relationship with her ex-boyfriend Ryan Edwards.
The couple then discuss adopting a child but it appears as if Maci is in two minds. "If you seriously want to have another baby, then I'll do it. But I still want to adopt too. And if that's really what you want naturally, I want to do it now," she says.
However, when Taylor says if they want to have another baby, "it's going to happen like that," it brings back old wounds for the mother of three. Bookout reminds him that he's "forgetting something" and tells him to "think about it".
The pair sit in silence for a few moments before McKinney gets up to go to the bathroom and Bookout confides in one of her producers, "I had a miscarriage. Her name's Dandy, Dandelion."
After returning to the table, McKinney tells his wife, "I don't want to talk about it," but Bookout insists saying, "I think it's important for people that are watching that we talk about it."
Then it is revealed that the pair are yet to share the news with their family. "I'd like to talk to our parents about it first," says McKinney.
The 26-year-old was first cast in the MTV series 16 And Pregnant in 2009, which documented the pregnancies and first months of motherhood of several young women. Later that year she starred in the spin-off series Teen Mom (which ended in 2012), and later returned in 2015 as Teen Mom OG.
Bookout, along with other mums, Catelynn Baltierra, Amber Portwood, and Farrah Abraham, stars in MTV show's fifth season. Teen Mom OG airs on Mondays at 9pm EST on MTV.