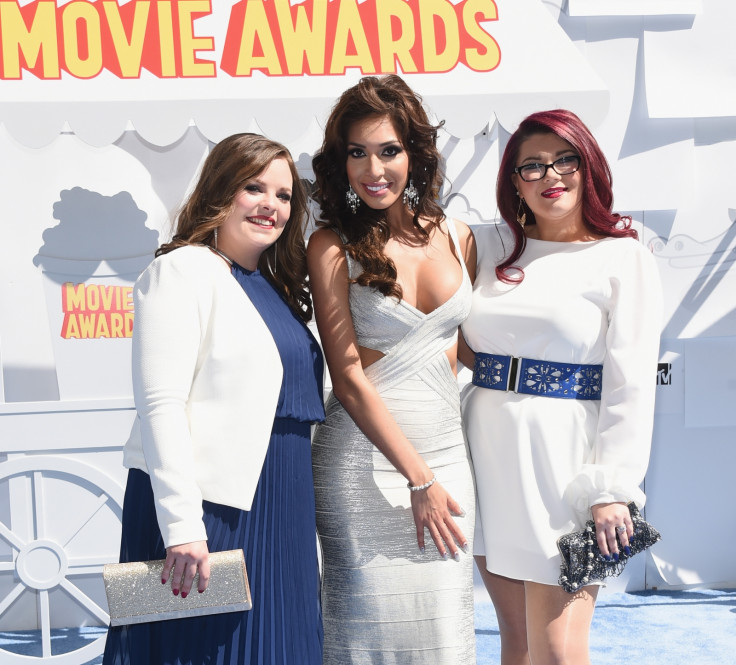 Teen Mom star Catelynn Lowell's fans are furious after the TV star took to social media to spread a pregnancy joke on Tuesday morning.
Initially, Lowell shared her thoughts on having a third child with her husband Tyler Baltierra (also a Teen Mom star) on Twitter. "Wahhh I'm ready for another baby @TylerBaltierra," Lowell wrote and Tyler replied, "Me too babe."
A few hours after the couple showed their interest in having another child Lowell shared a photo of a cartoon character on a sonogram image to her 2.6 million fans and followers on Instagram.
"Proud to announce a new baby Baltierra @tylerbaltierramtv," she wrote in the caption.
Lowell received backlash from some of her fans and followers for the pregnancy joke.
"Ignorant & in poor taste. Come on Cait!" one of her fans said, while another fan said, "So sad some people think it is ok to joke about pregnancy. I have had several miscarriages and my son was still born 1/3/15 @32 weeks pregnant. 1 in 4 women experience pregnancy loss. You can't begin to know how hurtful this is. Life is a gift...not a joke grow up."
She immediately followed the pregnancy announcement with another image alongside a caption, "I'm just kidding...but seriously I would love one soon."
As the hate grew louder, Lowell and Tyler spoke up online.
"Apparently the world can't take jokes anymore...don't worry #TeenMomOG will be back on the air soon so we can disappoint you some more," Baltierra wrote. "I actually love all of those critics. The fake profile pics & repetitive insults based on the lack of creativity...they just crack me up."
Lowell shared a cryptic message that read, "Why don't u just go back to ur real family? Not like we have mattered anyways.. to u it's just the thought that mattered."