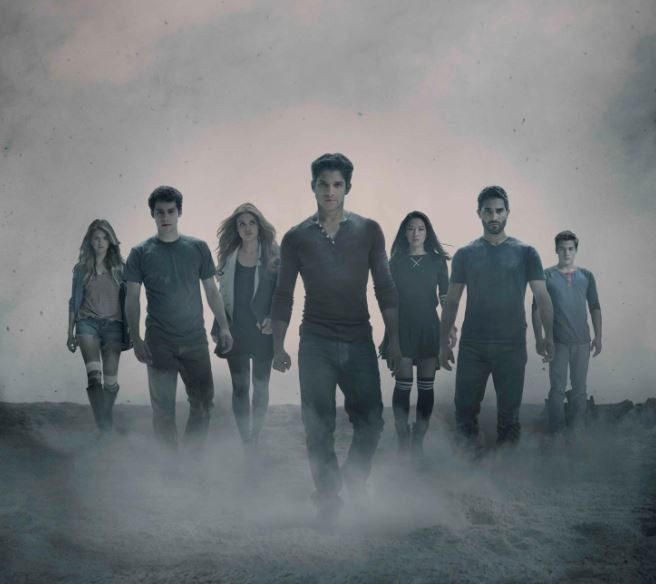 Teen Wolf Season 4, Episode 9, will air on Monday night and fans will see Derek getting into more trouble.
The episode is titled as 'Perishable' and it promises to unfold Lydia's deep dark family secrets. The episode will also take Scott, Stiles, Kira and Liam a step closer to the true identity of the Benefactor.
The official synopsis of Episode 9 'Perishable' via Cartermatt reads:
"Scott and Liam are targeted by an assassin during the lacrosse team's annual bonfire; Lydia discovers a family secret."
In the previous episode of MTV's werewolf drama, Malia learns that Stiles has hid the information about her biological mother. She also learned that her mother was known as the Desert Wolf.
Meanwhile, Lydia gets more information about her 'dead' grandmother and that she wrote some parts of the Deadpool's code.
In the upcoming episode, Lydia will discover more shocking facts about her family. Derek, on the other hand, is losing his powers and holds a gun to protect him.
Stiles will become more cautious as the Benefactor is killing everyone he loves. Does this mean he will distance himself from Malia?
Entertainment Weekly reports that Stiles and Malia will be together as a couple in Episode 10 'Monstrous' but not as lovers as they will move closer to uncover the origin of the Deadpool.
Teen Wolf Season 4 airs on Monday on MTV. In case you miss the episode during its airing time, click here to watch the episode online on the official website.