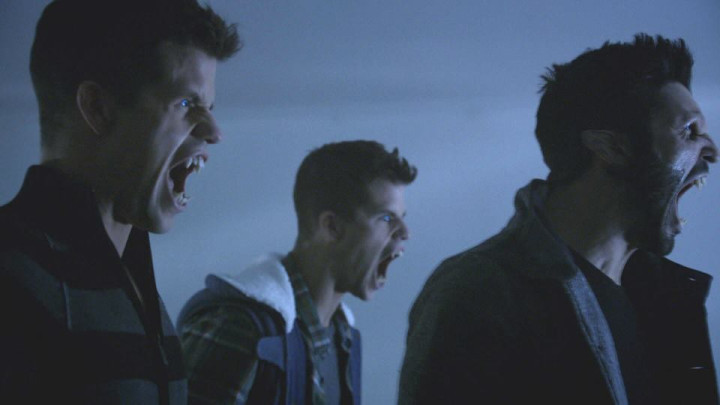 Teen Wolf Season 4 is all set to make another howling premiere on 23 June Monday and Scott, Stiles and the rest of the gang are in for a fresh set of troubles.
MTV's werewolf drama will reportedly focus on Stiles (Dylan O'Brien) and his complicated love life at the Beacon Hills High.
Fans were heartbroken after Allison's shocking death during the last season which marked an end to the beautiful love story of Scott (Tyler Posey) and Allison.
But the bad guy Stiles may offer some relief to fans with his love triangle in the upcoming season, TV line reported. The love triangle might take shape between Lydia, Stiles and Malia in the supernatural series.
"The June 23 premier is full of Stiles. Not only does he get a chance to play bad ass, which is always fun, but he also has a few intense moments with both of the ladies in his life — one more so than the other. Needless to say, Stiles' love life won't become any less complicated in Season 4," TVlines's Michael Ausiello said while answering fan queries.
Meanwhile, Enstraz suspects that Allison's death will largely impact Scott McCall and due to his extreme good nature he will become the next Alpha of Beacon Hills.
But the young werewolf may not his use his powers as his other predecessors.
"I don't even know if Scott views himself as an Alpha. I mean I know he does, he cares [for] and looks after people and steps up to the plate when he has to, but I don't think he puts himself up on that pedestal. I think he is too good of a guy to be like, 'Yeah, I'm the man.'" Posey explained his Scott's character during the Chicago Comic & Entertainment Expo in April.
In an interview with Myfanbase, Melissa Ponzio, who plays Scott's mother in the teen werewolf series, hinted that Stiles may get back to normal.
"I think Dylan's finest work to date was last season as he danced between Stiles and VoidStiles. I was so thrilled to work with him as VS, it was really fun," Ponzio said.
"I feel you are right, there are shock waves that were left by VoidStiles, and we're going to have to heal the wounds he left. I think then the warmth will come back, with our beloved Stiles being 'back to normal' ... although what is normal any more, right?"'
Teen Wolf Season 4 will premiere on Monday, 23 June on MTV.