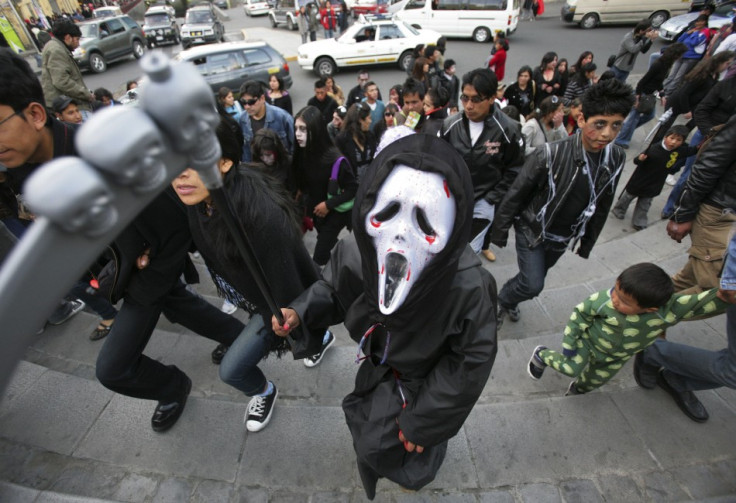 Scary outfits and vulture-like masks are traditional features of a Halloween night. But no one could have thought that a Halloween night party could become a life-shattering experience for a teenage girl.
She was allegedly raped by a man dressed in black and wearing a mask made famous by the Hollywood horror film "Scream", in Londonderry.
The incident happened Tuesday night, in the Edenmore Street and Northland Road area, close to the Magee campus of the University of Ulster, according to a report in the Belfast Telegraph. Apparently, a woman driving a dark-colored car helped the victim and gave her a lift, following the assault. Detectives investigating the case are eager to speak to her and anyone else who may have any information or been an eyewitness.
Rape counselors from Nexus Institute, an organization that provides counseling and support to anyone over the age of 16 who has been sexually abused, have urged the alleged victim to contact them for help.
"This poor young girl has suffered a horrendous attack and we can only imagine the state of terror she is in right now, but I would appeal to her to get in contact with us at Nexus where we will pull out all the stops to get her through these difficult traumatic days and weeks," Helena Bracken, the Nexus Regional Manager, was quoted as saying.
"We must do everything we can to ensure this young girl gets her life back again after his horrific attack which is incomprehensible to every right-thinking person in this city," said Area Councilor, Maeve McLaughlin.