Teenaged boy shot dead while playing with friends with air rifle in Suffolk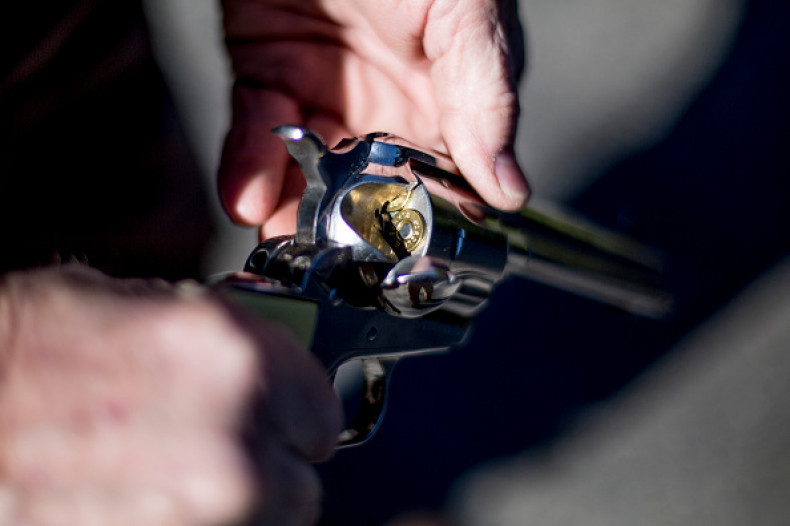 A 14-year-old boy died after he was accidentally shot with an air rifle while playing with friends in Thurston village in Suffolk. Police have arrested two teenagers on suspicion of manslaughter and are interrogating them.
A group of teenage boys were playing near a house in the village when the boy, who died, was hit in the neck by a pellet. He was rushed to West Suffolk Hospital, Bury St Edmunds, in a critical condition, but succumbed to the gunshot. Neighbours revealed that the deceased did not live in the house near which the shooting took place, but used to often play in the vicinity with friends.
Suffolk police confirmed that the boy was injured as a result of the "discharge of a firearm", The Telegraph reported. Police believe that it could be an accident and that there was no intention to harm the boy.
"At this early stage, police believe there was a discharge of a firearm, and are investigating the circumstances around the incident. Police have arrested two teenage boys on suspicion of manslaughter, and they have been taken to Bury Police Investigation Centre for questioning. Police will not be naming the victim at this stage," a Suffolk Police spokesman said.
The spokesman added that police were called by ambulance services at 1.35pm local time after being informed that a male had sustained life threatening injuries. A man, who lives nearby said that a group of boys – who often play together – were "messing around with an air rifle".
"It went off and a pellet hit the boy in the neck and he didn't make it," the villager said, adding, "A lot of people have air rifles around here and we never believed they could kill someone. It must have been a chance thing. He could have been hit in the jugular. I just don't know. It just hit him in a place where it shouldn't have. At close range you never know what is going to happen."
Although the British Association for Shooting and Conservation website shows that anyone under the age of 18 is prohibited from buying, hiring or owning an air weapon, teenagers in the age group of 14 to 17 in Thurston can legally borrow an air rifle and ammunition and shoot, without the guidance or supervision of an adult, on private land when they have permission
.