A 19-year-old woman from Berkshire is thought to be one of the first people in the UK to contract tuberculosis from her cat.
Jessica Livings described her symptoms of "fevers, cold sweats and hallucinations." She was rushed to hospital with pneumonia and need to have emergency surgery, with treatments for severe lung damage.
It's believed Livings may have been infected while cleaning a wound on her kitten Oryx, which later died.
The disease was diagnosed in October after her family adopted Oryx, which may have caught TB from a badger.
"I lost a stone and a half in five weeks," Livings told the Daily Mail. Her mother, Claire, also contracted a form of the disease, bovine tuberculosis.
Livings is now categorised as being at no risk of passing on TB despite her emergency readmission to the Royal Berkshire Hospital last month.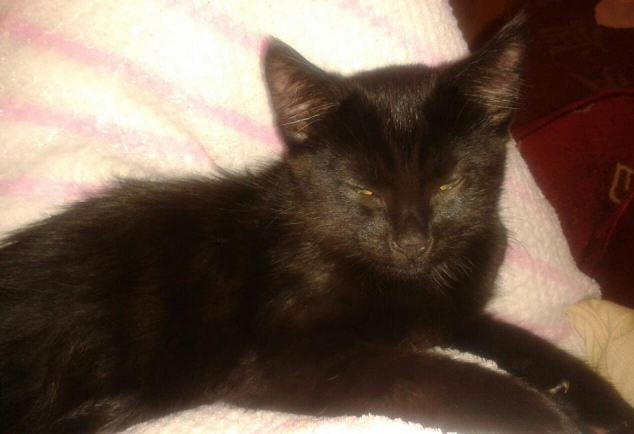 She is on a nine-month course of antibiotics. She said: "I feel much better now, last year was very tough especially because I didn't know what it was."
In another case, a 10-year-old child caught TB from a pet dog.
Thirty-nine people who may have been in contact with infected cats have been offered screening for TB.
Jessica was diagnosed with the disease in October after a vet raised concerns about an outbreak among cats in the Newbury area of Berkshire.
Seven of the nine infected creatures had bite wounds thought to have come during fights with badgers.
Nigel Gibbens, the Chief Vetinary Officer has advised putting down all cats found to have caught bTB (bovine tuberculosis). "For public health reasons the most sensible course of action when a cat is diagnosed with culture-confirmed M.bovis infection is euthanasia rather than treatment."