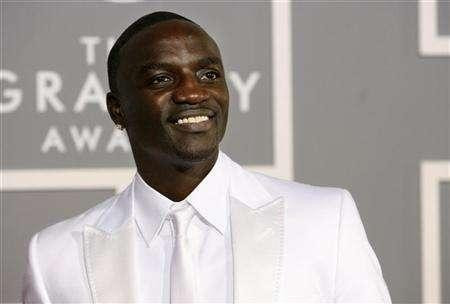 Akon has vowed to "talk sense" into Justin Bieber following reports that the teen sensation is taking drugs.
The 39-year-old Mr Clean singer, who does not drink alcohol, smoke or take drugs, said he was disappointed when he found out that Beiber may have picked up some bad habits.
"I gotta talk to Justin," Akon told TMZ.com. "I didn't know he was smoking.
"That's my little man. Hopefully, I'll make an impact."
Bieber provoked controversy recently when pictures of him smoking what appeared to be marijuana surfaced online.
The pictures show the oblivious teenager puffing on a joint while with friends during a hotel party in Newport Beach.
They were believed to have been taken just hours after freelance photographer Chris Guerra was run over and killed trying to snap the 18-year-old star's white Ferrari.
After facing fierce criticism from fans and celebrities alike, Bieber went online to apologise without directly addressing the marijuana incident.
In a cryptic message sent to his 32.7 million Twitter followers he said that he was still young and would make mistakes.
"Everyday growing and learning. Trying to be better. U get knocked down, u get up," he wrote.
"I see all of u. I hear all of u. I never want to let any of you down. I love u. and thank u. #beliebers."
Despite the backlash, Akon was confident he could get through to his young friend.
"He's a responsible kid," he told TMZ.