Dramatic footage from inside a bar in Tel Aviv shows the moment a masked gunman clad in dark clothing sprays bullets at a group inside, leaving two dead and several others injured, two seriously.
Israeli police have mounted a manhunt for the gunman. Eye-witnesses say the gunman fired around 15 shots from a Carl Gustav submachine gun.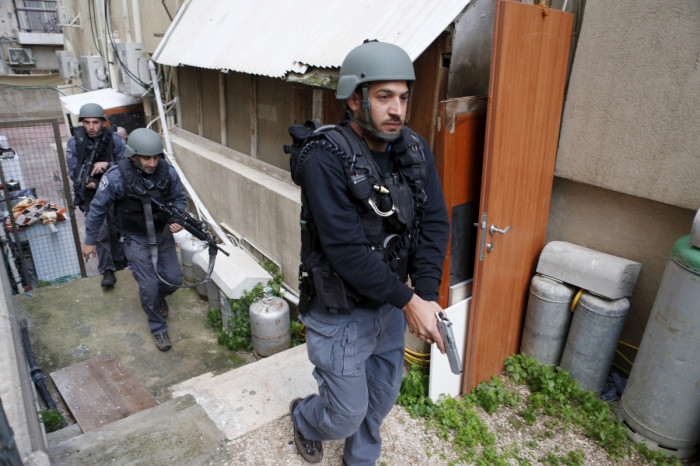 The shooting took place in a bar at the corner of Dizengoff Street and Gordon Street in the city centre. Friends had been celebrating a birthday when the masked man opened fire before fleeing on foot, apparently pursued by locals.
The video was a chilling reminder of the Paris attacks in November 2015 in which 130 people were killed. Some reports claim several other establishments were also fired at in the incident.
Another video shows the suspect inside a nearby grocery store, taking out his gun as he exits and opening fire.
Initially, it was unclear whether the attack was motivated by politics or crime, but Tel Aviv's mayor Ron Huldai now says it "appears to be a terrorist attack". A copy of the Koran was allegedly found in the suspect's abandoned bag.
Asked by local journalists about suggestions the bar catered for members of the LGBT community Mayor Huldai said: "This bar doesn't have any unique significance for me. It's a pub on Dizengoff Street. We need to stop being hysterical. There was a terrible event here, and we will get through it just as we have gotten through similar ones in the past."
In November 2015, a Palestinian man stabbed two Israelis to death in a Tel Aviv complex called The Panorama. In recent months around 130 Palestinians and 21 Israelis have died in politically-motivated violence in Israel and the Occupied Territories. The peace process between Israel and Palestine has stagnated recently with the most recent attempts at a solution collapsing several months ago.