A 10-month-old girl who has Downs syndrome has been unveiled as the new face of swimwear designer Dolores Cortés.
Valentina Guerrero, of Miami, has made history as the first poster child with Downs syndrome to be chosen as the main model of a prestigious fashion designer's campaign.
She was hand-picked to represent DC Kids, the Spanish designer's children's line.
"People with Downs syndrome are just as beautiful and deserve the same opportunities," Cortes said. "I'm thrilled to have Valentina modelling for us."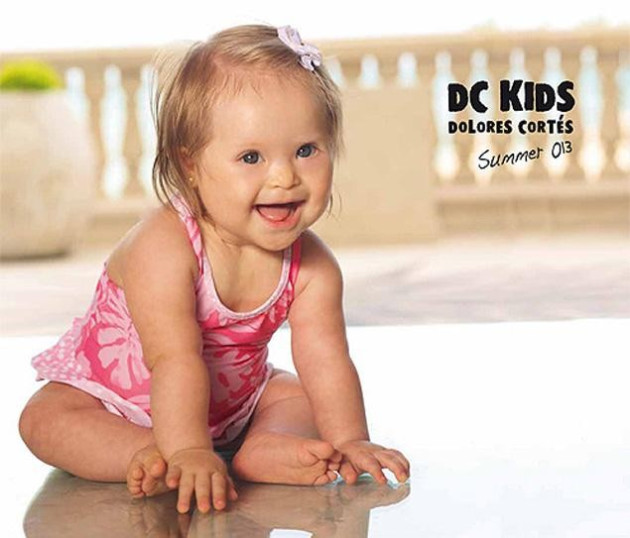 Valentina made her fashion debut at Miami Swim Fashion Week, where she was carried ont o the stage by Cortés at the end of the fashion show.
She also graces the cover of the label's US catalogue dressed in a pink floral swimsuit.
Her mother, Cecilia Elizalde, said that Cortes's decision to include her daughter in their campaign carried a "clear message"
She told the Daily News: "I am very happy that DC Kids USA chose Valentina as their main model because this carries a clear message of inclusion and starts changing the old perception of Downs syndrome, thus generating a much-needed transformation in society.
"As a mother, I am incredibly proud of what my daughter has achieved in less than a year of life."
DC Kids USA plans to donate 10 percent of profits from the new Kids USA collection to the Downs Syndrome Association of Miami.