At least two people died when a four-storey apartment building in the popular Canary Islands tourist destination of Los Cristianos collapsed. The body of one woman was found on Thursday (14 April) hours after the block in the southern coastal town on the island of Tenerife fell. Another woman's body was found shortly before 5am on Friday.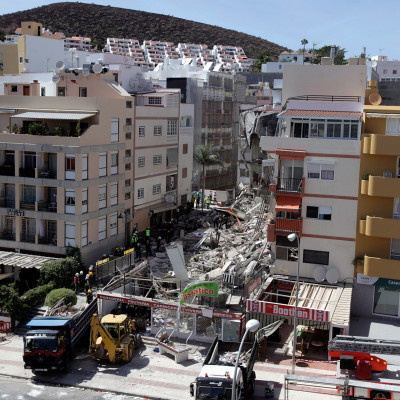 A National Police spokesman said it was not known how many people were in the building when it collapsed, sending a dust cloud into the air. Witnesses told Spanish media they heard a loud bang before the collapse. They said the building had been undergoing renovations.
The police spokesman said firefighters were working to clear the rubble at the building to determine whether more people were trapped. Images show authorities using rescue dogs in their search. The officer, who spoke on condition of anonymity in keeping with police regulations, said the cause of the collapse was not known but was being investigated.