For many retired Brits living in sunny Spain, June's EU referendum is a dark cloud on the horizon. Spain is Europe's top destination for British expats, with the southern regions of Costa del Sol and Alicante being the most popular places to live. Some figures put the number of Brits living in Spain at nearly 800,000 – many of them pensioners.
The British community in Spain tends not to integrate with the locals. According to a recent survey, one-third rarely or never meet Spanish people, apart from in shops and restaurants, and 60% do not speak Spanish well. Instead, they congregate together British restaurants and pubs, eating English breakfasts and drinking pints of bitter. Getty photojournalist David Ramos takes a look at the daily life of British expats and pensioners living in Spain.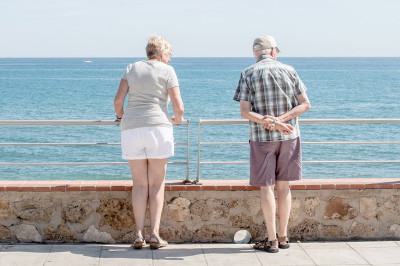 The main worry of those who retired in Spain and live on their UK pensions is that a vote to leave the EU could lead to a reduction in their benefits. Reports released by the UK Cabinet Office warn that if Britain left the EU, expats would lose a range of rights to live, to work and to access pensions, healthcare and public services. The same reports added that British citizens abroad would not be able to assume that these rights will be guaranteed in the future.
The impending ballot has brought pressing questions for these expats about what might happen if they no longer belong to the EU. Would a so-called Brexit bring different rules for them on property ownership and taxation, or inheritance rights? Would British expats still be entitled to local welfare benefits and free public health services? Would they still be able to get automatic residence and work permits?
One immediate worry is the exchange rate. The pound has weakened as financial markets show concern over the referendum. If sterling drops to parity with the euro, it could be a disaster for pensioners used to the spending power of a strong currency.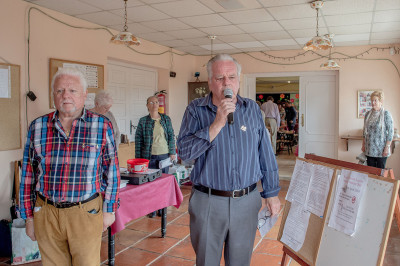 The pro-Brexit group in the UK who detest the EU say they are fed up with, among other things, immigrants having access to often-overstretched British public services and generous welfare benefits. They seem to forget that around 1.2 million Britons live in other EU countries, with France, Spain and Portugal being especially popular. Analysts believe the true number could be at least double that, and maybe a lot more, because many people don't register with their embassies or local authorities.
The EU referendum will be held on 23 June 2016, and only those who have lived abroad for less than 15 years will be able to vote.