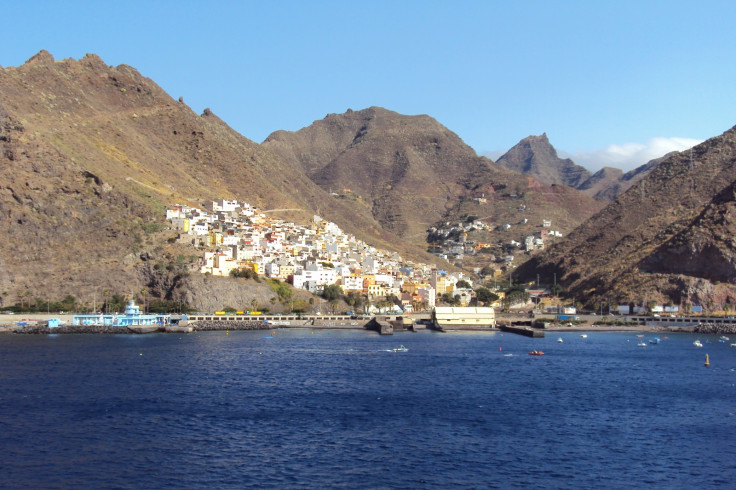 Shocked sunbathers were rushed off a beach in Tenerife after a headless torso was found inside a suitcase floating in the sea.
The mutilated body – thought to be that of a father chopped up by his teenage son – was recovered by divers doing routine cleaning work near Santa Cruz de Tenerife, the capital city of the Canary Islands and a popular destination for holidaymakers.
The bag was opened by port police who were startled to find it contained a naked male torso wrapped in plastic bags, with its head and limbs missing.
The gruesome discovery, in the waters near the town of Valleseco, led to a nearby beach popular with sunbathers being closed as police set up a crime scene.
A second suitcase, the contents of which have not yet been revealed by the Guardia Civil, was also reportedly found hours later.
A 16-year-old boy, who has not been named, was arrested in connection with the incident on Tuesday (7 June) after forensic tests led police to believe the torso was that of his 37-year-old father, according to ABC.
Detectives say they searched a house in the capital's Salamanca neighbourhood, where father and son both lived, and found evidence it had been where the body had been chopped up.
Witnesses came forward to say they had seen a young man, thought to be of Moroccan or South American origin, carrying possibly two suitcases close to the sea in Valleseco on 30 May, asking locals the best place to access the water.
Initial reports suggest the father and son may have been involved in an argument with each other before the alleged murder.