Tennessee school let two students wear Nazi uniforms in yearbook photos
Students dressed in Nazi uniform as part of role-play to better understand discrimination, principal claims.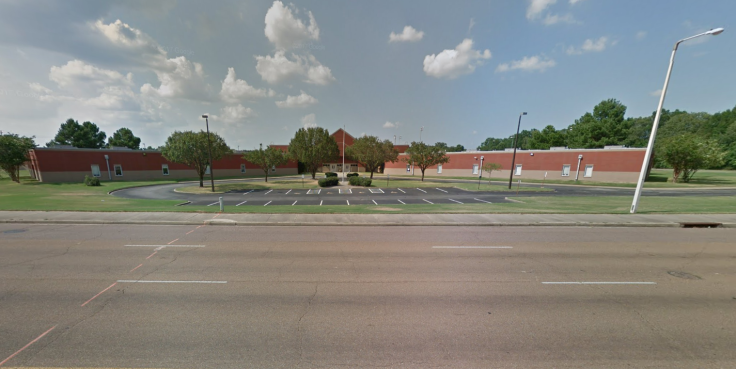 A Tennessee school outraged parents after its school yearbook featured two students dressed in Nazi uniforms.
Both students were pictured wearing hats with swastikas and one even had a fake Hitler-type moustache. Houston Middle School in Germantown, Tennesse defended the picture, saying it was part of a drive to help students understand what had happened in Nazi Germany and to tackle discrimination today.
But as anger over the incident grew, leaders at the Germantown Municipal School District addressed the fallout on Wednesday (4 May).
The school district said in a statement: "We understand the concern and are reviewing the incidents with students and staff who were involved. The school will issue an explanation of the context of the photo and apologise to the students and parents of Houston Middle School later this morning.
"The Germantown Municipal School District does not condone the placement of photos of this nature in any school publication and apologises to anyone who was offended by the insensitive image.
"We will do everything in our power to rectify this situation and keep events like this from happening in the future. As a district that has a proud history of championing diversity and dignity for others, we appreciate the conversation that has taken place and are sorry to anyone who may have been offended by the yearbook entry."
Houston Middle School principal, Liz Dias, also issued a statement to provide further information to parents. She said: "The goal was to examine the racism and prejudice that occurred in Germany before and after Hitler became dictator.
"Students analysed primary source documents and drew conclusions about racism and prejudices under the Nazi regime. Through role-playing, the students were asked to draw conclusions about unjust laws in Nazi Germany. This activity led to students reflecting on discrimination today and how to confront unjust laws in our society."
Dias also apologised for any offence that was caused and said Houston Middle School "celebrates diversity".
However, the picture drew criticism both in the community and on social media.
"It's an image without context, is understandably upsetting to a lot of people," Rabbi Katie Bauman of Temple Israel in east Memphis told localmemphis.com.
"That picture contains symbols, contains these images that are very powerful, that carry with them a very painful story to my people in particular," she added.
Twitter users also questioned the school's decision, with one commentator saying "shame on Principal Liz Dias", while another said: "First hate is taught then it expands".
American Musician and producer Mike Burkett posted: "My friends daughters go to this school. What's next semester? Klans robes?"
© Copyright IBTimes 2023. All rights reserved.