The 20-year-old son of a millionaire Manhattan doctor committed suicide months after his father allowed him to come off antidepressants – overruling a psychiatrist's opinion, an inquest heard.
New York anaesthetist Dr Leonardo Paroli lost his son Luigi Trenti-Paroli on 19 January this year after the young man was found hanged at a residential college in Oxford, UK.
The Times reports that Trenti-Paroli had recently begun a trimester of study at Oxford Tutorial College, a fee-paying institution that aims to prepare students for leading international universities.
The young American had previously been prescribed sertraline for an anxiety disorder but had stopped taking it after displaying symptoms of bipolar disorder, The Times reported from the inquest.
His New York-based psychiatrist Morisa Schiff-Mayer had recommended that he gradually reduce his dosage but he was intent upon abandoning the drug altogether.
"Against my better judgment I did not follow her instructions and went through with my son's wish to break with the medication," Paroli said, in a statement read out to the court.
Trenti-Paroli came off the medication in September 2016. Four months later he travelled moved to Britain to enrol at the specialist preparatory college.
He was discovered by fellow student Jack Howes on the evening of 19 January when Howes entered his room to inspect the property's internet router, after the internet stopped working.
Coroner Darren Salter said: "As the router was in Luigi's bedroom he [Howes] knocked on his door but there was no answer.
"He knocked again before entering Luigi's room and because it was dark he turned on the lights and saw Luigi slumped forward in his wardrobe. He was purple."
Police later found an electronic message on Trenti-Paroli's computer, which Salter summarised to the court, saying: "He had intended to take his own life and also says that he had been careful that prior to his death he had not made mention of any suicidal ideation to anyone, particularly his parents."
"It seems from that it was unexpected, a complete shock to his parents," the coroner added.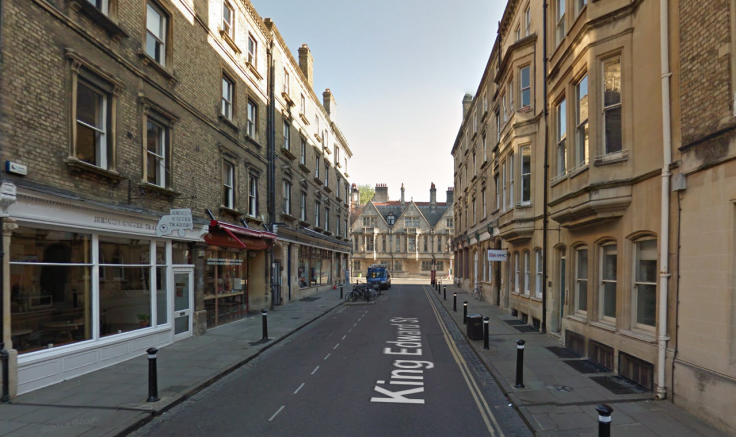 None of Trenti-Paroli's family attended the inquest as they live in the US. His mother, Emma Trenti-Paroli, is the author of 'Preemies: The Essential Guide for Parents of Premature Babies', a bestseller she wrote after Trenti-Paroli was born at 29 weeks and spent six weeks in intensive care before growing into a healthy child.
In a message memorialising their son on the Graham Foundation for Premature Babies website, the family said: "Luigi was a miracle. His life will always be a miracle to us. We will always feel that we were the luckiest people for having him, even for only twenty short years."
Trenti-Paroli's death was recorded as suicide by hanging.
"I can be satisfied on the evidence available to me that he intended to take his own life, in particular the note that was left on his computer expressing that clear intention," the coroner concluded.