A Tennessee woman has told how she returned home to find two alleged burglars having sex on her couch. Jamie Barnes, from South Memphis, was left shocked after leaving her home for a few days and noticing her front door ajar as she walked up to her house.
According to reports, Barnes claims that when she entered her home, she saw the pair in the act on her sofa and, incredibly, the female burglar attempted to cover up by using one of Barnes' dresses. The man then ran away, but not before the pair stole jewellery, clothes and appliances, Barnes said.
Barnes has now started a Gofund.me account in order to raise cash for her stolen property and has so far raised $200. Police have arrested a female suspect, Tonka Barnes, who was later taken into custody for aggravated burglary.
Barnes told WREG TV after the incident: "It's horrible in there. It's absolutely horrible. It's like they just had a big ol' (old) nasty party."
The shocked resident said that the man, who later fled down an alley nearby said"I don't know nothing" repeatedly whilst a female reached for a dress belonging to Barnes. "She tried to grab one of my dresses and put it on and I just snatched it from her, "What are you trying to do?"' she said of the incident.
Barnes said that in the minutes following the discovery she reached for anything at hand to attack the man in her house and picked up a broom. She said she wanted to "hit that man so bad" as she chased after him.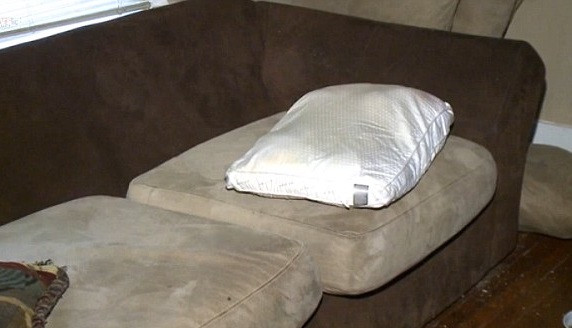 One of Barnes' neighbours said someone had seen in the area trying to sell jewellery and some people were seen carrying bins of clothing from the home. After the traumatic event, Barnes said she plans on moving from the house saying: "I don't feel comfortable at this house, so in my eyes, I'm homeless."
Her neighbour, Christian Jones, told the news channel that the alleged burglary was "crazy". He said: "You never think something like that would happen. They're getting too bold".