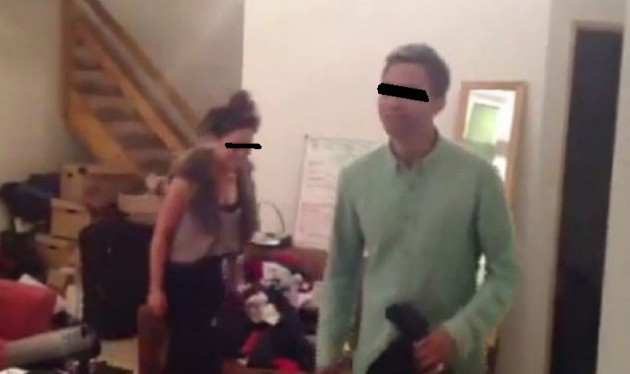 An amorous couple who had sex in a stranger's house were caught on camera making an embarrassed exit, in video posted on YouTube.
The young couple evidently needed to find somewhere quickly to make out while at a party in Hackney, east London. They sneaked their way into a nearby flat, after finding the door open.
Occupant Chris Sawyer whipped his camera out when he heard what was happening inside flatmate Sean Thorne's bedroom.
He waited downstairs for the amorous pair to reappear and then filmed their red-faced exit through the door.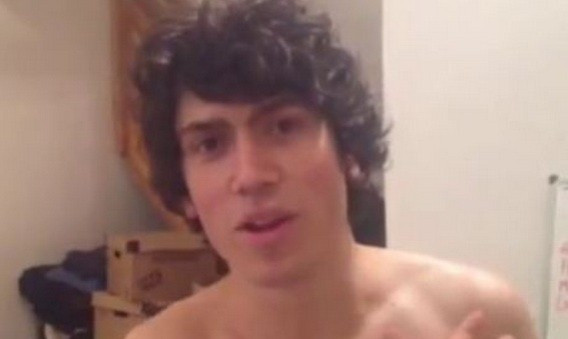 A housemate explained what happened. "Essentially what's happened is we've all got back from a nice evening out and then [were] rudely awakened by two people having the intercourse in our house. Do they live here? No."
When Mr Thorne returned to the flat and found out what happened, he chucked out the bedsheets.
"At first I thought it was a wind-up but then I saw the tweets and video online," he said.
"I've got his red trousers as he took mine by mistake. I think it's quite funny now."