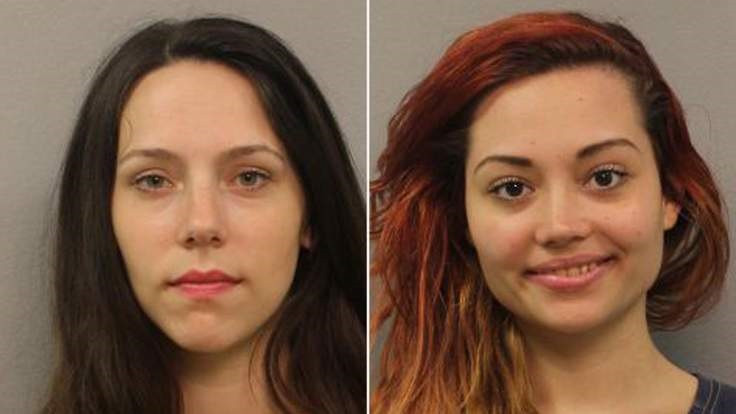 A woman from Tennessee has been arrested after she allegedly left her 13-month-old daughter in a hot car while she auditioned in a nearby strip club. Kelsey McMurtry, 24, was auditioning for the job at Deja Vu Showgirls in central Nashville, on Thursday afternoon, police said.
McMurtry's 19-year-old friend, Summer Taylor, was supposed to be watching the child but had instead gone inside the club to watch McMurtry's perform.
Passersby alerted police after seeing the girl locked in the car with the windows closed. She was reportedly wearing a heavy coat and was drenched in sweat. Officials said temperatures inside the vehicle had probably exceeded 100F (37C).
The girl was in the car for at least 30 minutes according to eyewitnesses. Taylor insisted she had been coming out of the club to check on the child, but witnesses told police the teenager never left the strip club during the audition.
The toddler was taken to hospital for treatment, where the Tennessee Department of Children's Services are now involved in her care.
Both women face charges of child neglect. McMurtry was also charged with criminal impersonation after she allegedly lied about her name in an apparent effort to avoid an outstanding warrant Sky News reports.
McMurtry's bond was set at $40,000 and Taylor's at $10,000. The women are due in court on 18 April.