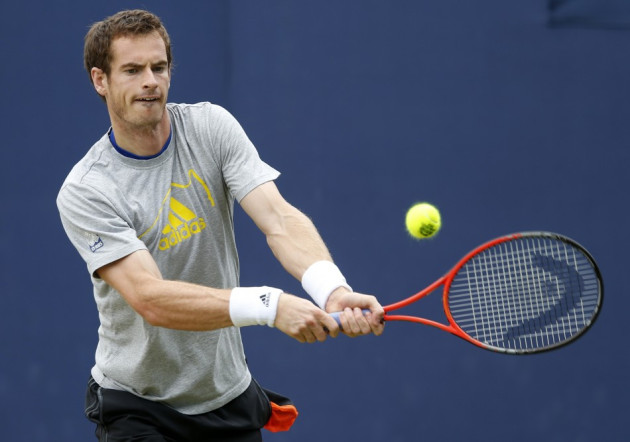 Andy Murray's Wimbledon campaign remains on track after the British No.1 admitted his back injury is unlikely to hinder his chances of competing at the All-England Club later this month.
The Olympic singles gold medallist was forced to miss the French Open after injuring his back during defeat to Marcel Granollers at the Rome Masters in May.
Murray will begin his preparation ahead of The Championships by facing either Nicolas Mahut or Rhyne Williams in the second round at Queens club and the Scot is optimistic his injury nightmare is over.
"The last three or four days, it [back] has felt really, really good," he said, according to BBC Sport. "When you start back up again, things can feel stiff or sore on some days, but the last few days since I started training at Queens it has felt a lot better.
"I have been practicing with a lot of the top players. Touch wood, it is good."
Murray also expressed his dissatisfaction with the current seeding system in place for the world's top tennis players.
Eight-time French Open champion Rafael Nadal will likely be seeded fifth for Wimbledon, due to his lengthy injury problem during the past year, leaving Murray with potentially needing to beat Novak Djokovic, Roger Federer and the Spaniard in order to claim his second grand slam title on home soil.
Murray bemoaned the situation, stating: "Rafa will be seeded five, which is tough because he is better than that.
"That is unfortunately the way the ranking system works in tennis. It is a one-year ranking, whereas in something like golf it is a two-year ranking.
"Even if one of the best players gets injured, they can still maintain their ranking. In tennis, if you miss four or five months, it is almost impossible to maintain your ranking."
The seedings for Wimbledon, where Murray will be hoping to go one step further after his defeat in the final to Federer in the 2012 final, will be announced on Wednesday.