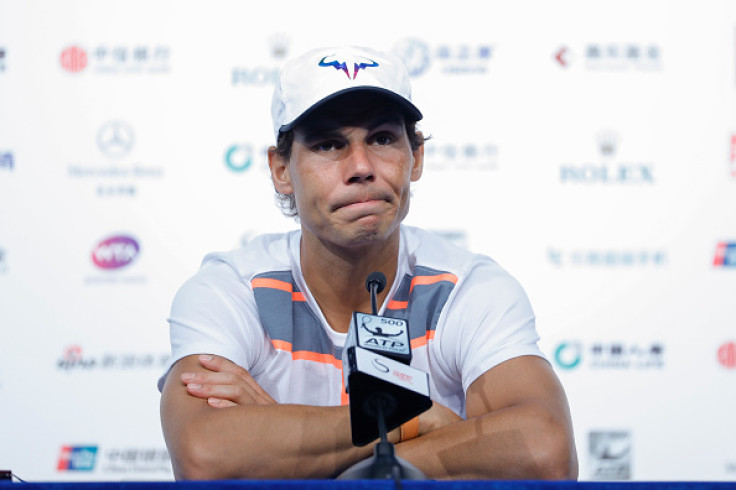 Rafael Nadal has opened up about the split with Toni Nadal – his long time coach and uncle – at the end of the 2017 season. It will bring to an end a 27-year relationship that has yielded 14 Grand Slam titles.
The Spaniard's long-time coach announced after the Australian Open this year, where Nadal surprised himself to make the final, that he will no longer be part of his nephew's coaching set up from 2018. Toni revealed that he will focus on coaching younger players at the Rafael Nadal Tennis Academy, which opened its doors in October last year, in their hometown of Mallorca.
Nadal was one of the last people to learn of his uncle's decision to quit his regular coaching role and Toni admitted that it was wrong on his part to keep the 30-year-old in the dark about his intentions. However, the 14-time Grand Slam champion wished his uncle the best for the future and admitted that he understood the reason for his decision to take a step back.
"Toni is completely free, like he has always been, to take his own decisions and to choose what makes him happiest," Nadal said, as quoted by news.com.au. "I am comfortable with what he decides is best for him.
"Probably it's the moment to focus on other priorities and he said that the academy is one of these ones. It's a very ambitious project and also we don't have to forget that he has a family, three kids and two of them play tennis.
"I feel better when people who I love are happy and if it makes him happy, for me it's OK. Before being my coach, Toni is my uncle. He has been with me for a lifetime and the relationship with him has been a little bit more special than the one I have with my other uncles because I have lived everyday with him and I am very grateful to him for all the things he did for me," the Spaniard explained.
Carlos Moya joined Nadal's coaching team in December last year and will take over as the head coach with Francis Roig continuing in his role of assistant coach. Toni revealed that Moya's arrival was one of the reasons for his exit, but only after making sure the former world number one was fully committed to the cause.
"At the end of the year we will sit down and I will speak to Francis and Carlos," Nadal added when questioned about bringing in a replacement. "Primarily I suppose my team could stay the same if there are no issues. I don't know if I will need someone who can help me for some weeks but if I do, it will be a consistent relationship."
The Spaniard was speaking ahead of his first round encounter against Mischa Zverev at the Mexicano Telcel Open in Acapulco. It is his first match since losing to Roger Federer in the finals of the Australian Open.