The Bangladeshi government is going ahead with a controversial plan to relocate tens of thousands of Rohingya Muslim refugees from Myanmar to a vulnerable island ­– Thengar Char – in the Bay of Bengal.
The government has set up a committee and issued a directive, ordering authorities to help identify and relocate undocumented Myanmar nationals to Thengar Char. "The committee will assist transferring both registered and unregistered refugees from Myanmar to Thengar Char near Hatiya Island in Noakhali district," the order said.
According to reports, some 232,000 - both registered and unregistered Rohingya Muslims- were already living in Bangladesh, but since October at least 65,000 more have moved to the country in order to flee violence in Myanmar's western state of Rakhine.
Meanwhile, human rights groups have raised objections against the government's plan as Thengar Char near Hatiya Island is surrounded by several feet of water at high tide. It has has no roads or flood defences also. The island was formed about a decade ago by dregs from the River Meghna, and does not appear on most maps.
The place was "only accessible during winter and is a haven for pirates", an official in the region told AFP news agency, while adding that a number of trees were planted in the area to protect it from flooding, but these efforts were at least a decade off achievement.
"It completely inundates during the monsoon. It's a terrible idea to send someone to live there," the official was quoted as saying by the BBC.
Rohingya Muslims are considered as a stateless minority and illegal immigrants in Myanmar.
Most of them live in filthy circumstances in refugee camps in Cox's Bazar district, which borders Rakhine state and is home to Bangladesh's biggest tourist resort.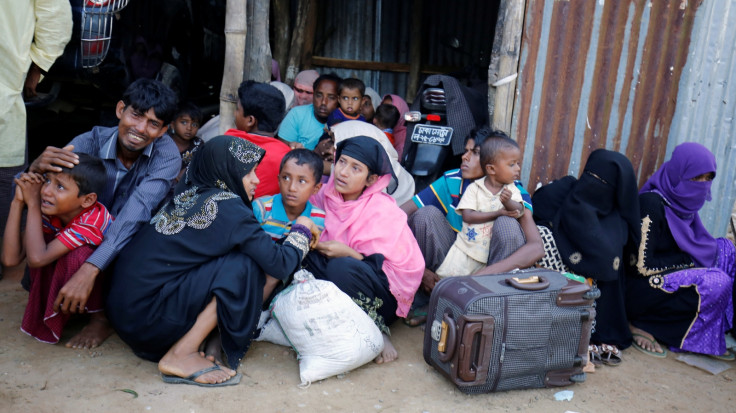 The government has pushed the relocation of the refugees stating that it is hampering the tourism of the Cox's Bazar district.
It has also asked its officials in the border districts to identify the Myanmar nationals who "illegally infiltrated" the country.