Tensions running high in CAR's Bambari as rebels vow to take control
For weeks now, ex-Seleka faction FRPC has tried to dislodge rival UPC from Bambari.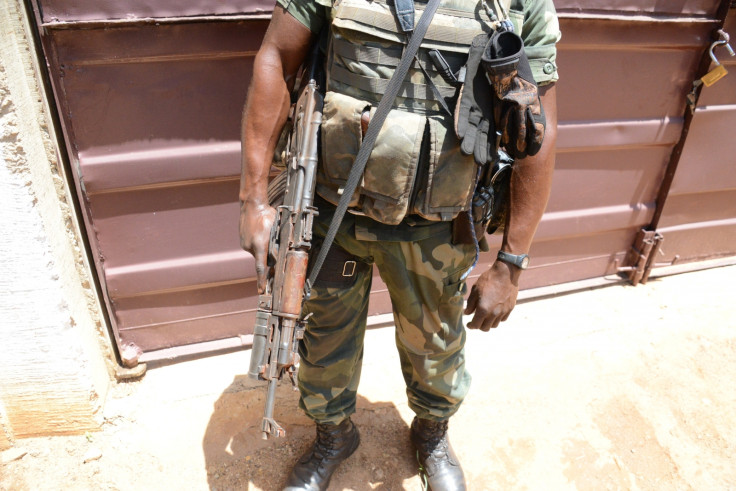 Tensions are still running high in the Ouaka prefecture at the heart of the Central African Republic (CAR), where rival factions have been fighting for control of the town of Bambari.
The Seleka, a predominantly Muslim rebellion made up of loosely affiliated factions and involved in CAR's bloody sectarian war, were disbanded in September 2013 but the ex-Seleka splintered into several movements over leadership rivalries.
Fighting recently intensified between two ex-Seleka rival factions – the Front populaire pour la renaissance de la Centrafrique (FPRC) led by Noureddine Adam and the Union pour la paix en Centrafrique (UPC) – around the town of Bambari. Dozens have been summarily executed.
For weeks now, the FPRC has tried to dislodge the UPC from Bambari. Its leader, Ali Darassa, was forced to leave the town last month.
Despite his departure, the FPRC and its allies still want to take over the city – an offensive the United Nations peacekeeping mission (Minusca) promised to oppose.
In its latest statement, Minusca unambiguously targeted the FPRC, claiming it had threatening its personnel and other humanitarian actors in the area. The mission also recently accused the ex-Seleka faction of supplying weapons to young people in Ippy, dozens of kilometres north of Bambari. The FPRC denies the allegations.
The blue helmets want to avoid fighting in Bambari at all costs, and obtained Darassa's departure, but the FPRC and its allies did not give up taking control of the city and continued their advance. Some of the FPRC members were recently arrested a few kilometres from the town.
"Our elements are 10km from Bambari," rebel leader Azor Kalit is quoted as saying on Sunday (5 March) evening. "Ali Darass was not the only one to represent a danger in Bambari. His men are still there. As soon as the UPC is defeated security will return."
In Bambari, where hundreds of new displaced people have arrived in recent weeks, humanitarians describe a persistent feeling of fear, according to RFI.
© Copyright IBTimes 2023. All rights reserved.