Recent brutality in Central African Republic (CAR)'s capital Bangui that left 100 dead has raised security concerns about the final leg of Pope Francis' visit in the landlocked African country on 29 and 30 November.
The recent crimes in which many Muslims, including women and the elderly, "were stabbed to death, their throats were slit, or they were shot at close range" spread around the Muslim enclave of Kilometre 5 (known as K5) in Bangui, a neighbourhood Pope Francis is to visit on as part of his three-nation tour of Africa.
1. What is K5?
Kilometre 5 was a traditional and diverse Muslim neighbourhood in Bangui before the violence. A lot of business went through it and it was very lively at night.
Between 122,000 and 124,000 people lived there but when the Seleka alliance of rebels took Bangui in March 2013, they made K5 a second base: a lot of fighters set themselves up there, which started creating animosity in Bangui towards Muslims.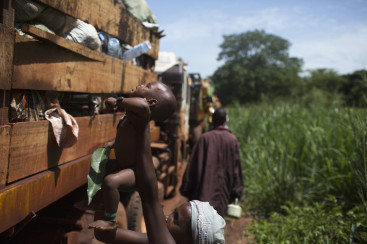 They are now less than 15,000 people living in K5 – described as the "fault line of the bloody sectarian violence gripping Bangui".
2. Why are people fighting?
The mostly Muslim Seleka rebels ousted the government of then-President Francois Bozizé in March 2013. Following the coup, the mainly Christian anti-balaka militia organised to fight against the Seleka and carried out large-scale reprisal attacks against Muslim civilians.
The takeover was a turning point in the animosity against Muslims, especially after 8 and 9 April 2013 when the Seleka looted a large neighbourhood – Boy-Rabe – with 20 to 30 pick-up trucks with machine guns on top, killing many.
The full-up trucks then returned to K5 to unload goods which had been plundered and were then shipped off to Chad. "There was a real turn in discourse against Muslims of K5 at that point," said Lewis Mudge, who was in Bangui at the time. "The people who were looted thought the Muslims were complicit in that looting."
On 5 December 2013, the Seleka started coordinating attacks on the city, K5 started becoming enclaved, Muslims started leaving less and the whole dynamic changed in the capital.
When Michel Djotodia stepped down as president in January 2014, masses of Muslims – including Chadians, Sudanese and Central Africans – fled the country.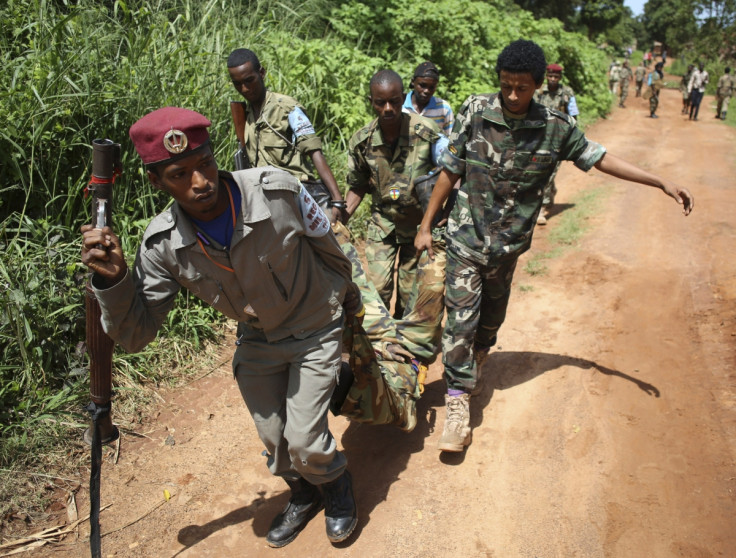 "We saw the mass exodus. Out of two main neighbourhoods – PK12 north of the capital and K5 – it got so bad that by March 2014, there was only approximately 10,000 people left there," Mudge said. "It was almost like a ghetto, with a definitive no-man's land all around it."
The groups who were left in these areas created so-called "self-defense militias" which today are made up of between 100 to 200 men - some of which "definitely" have tied with the Seleka.
Minusca (a multidimensional UN peacekeeping operation) tried to arrest Haroun Gaye, the leader of one such group, in August 2014 as the man is know to be a member of the FRPC, Djotodia and Nourredine Adam's Seleka branch.
"These militias really started to assert their power and defend the space of K5", which led to the May attack of the church Notre-Dame de Fatima, in the capital's VI neighbourhood that left 17 civilians dead.
Since December 2013, approximately 25% of CAR's population has been internally displaced by the conflict, and more than half of the population is still in need of humanitarian assistance, according to the UN's refugee agency.
"Twenty-fifteen was better, and there honestly was a lot of space for optimism around. The market was starting to reopen, the numbers of people in the neighbourhoods started to increase to 15,000. People started to come back from Cameroon."
3. Why is there a spike in violence?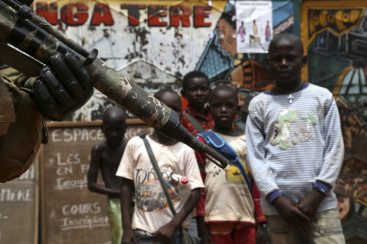 The most recent violence in Bangui started on 25 September, when a 17-year-old Muslim motorcycle taxi driver was killed. In revenge, on 26 September, everything came crashing down with a resurgence of tit-for-tat killings.
Muslim self-defence groups from K5 began to attack Christian and other neighbourhoods north of the enclave.
"It really spiralled out of control, and that led to where we are today", Mudge said. "It is better today than it was on 26 September, when there were barricades all over preventing UN peacekeepers from accessing the areas of violence."
4. What role does the UN have in CAR?
In April 2014, the UN's Security Council signed off the deployment of MinuscaI, the priority of which is the "protection of civilians", according to the UN.
According to USAID, by August 2015, the peacekeeping operations "have contributed to an overall improved security situation, with some displaced populations returning to areas of origin and economic activity beginning to recover".
There are currently 12,000 troops and police in the Minusca force, and the UN is planning to add about 1,140 more, as well as drones, to beef-up security ahead of the upcoming general vote. The forces are trying to be more pro-active and react faster to anticipate the very predictable violence.
"They could be doing it faster and better, but at least they have learned lessons from the September violence: when things kicked off again in October, we clearly saw less people die."
The issue, however, is that Human Rights Watch claimed it is still seeing "a lot of houses being burned and too many instances of looting". Since fighting kicked off on 29 October – and continued throughout November – an extra 6,500 people have been displaced and landed in Bimbo.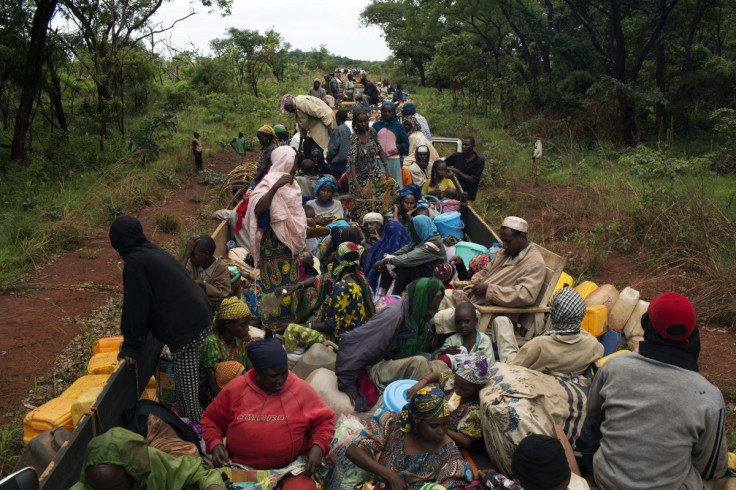 "These IDPs (internally displaced persons) are now south-west of K5, a lot of their houses have been destroyed so you naturally speculate as to where things will go in the future when two years after the conflict started, violence is still happening and the people have no homes they can return to."
This, Mudge says, may be a barrier to reconciliation.
The broader international community should not disengage after the upcoming elections. "In terms of civilian protection, the elections are not going to change much, and can't be used as an excuse by key actors like France, the EU, the US to disengage from CAR.
The UN won't because they have a peacekeeping mission on the ground, which is one of the benefits of having that mission: if forces attention onto the country."
In May, Paula Donovan, the head of an advocacy group that leaked a UN report revealing that a dozen French peacekeepers are suspected of sexually abusing children in the CAR told IBTimes UK the UN was attempting to "cover-up" its findings.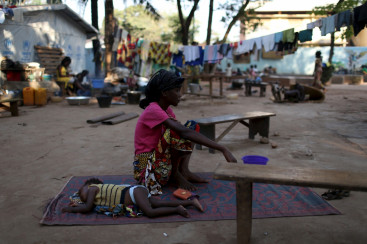 The leaked UN internal report obtained by Aids-free World revealed that between 10 and 12 boys, aged eight to 15 and lacking food and shelter, were forced into rape and sodomy by Minusca forces from France, Chad and Equatorial Guinea, in exchange for food and money, at a centre for internally displaced people in the capital Bangui between December 2013 and June 2014.
5. Could the elections halt the violence?
Not much is expected from the elections. "These are the quietest polls. You don't even notice there are upcoming elections when you go to CAR, from the public. Nobody is campaigning, no way of knowing what party's platforms are and beyond that there are still huge confusions about the vote itself."
ANE, the Autorité Nationale des Élections, is doing "a very poor job" in voter outreach, Mudge said. "You have tens of thousands of displaced people in the camps and half of them don't know if they have to go back to where their homes are to vote."
Interim President Catherine Samba-Panza, who Mudge says can be criticised for a number of things, has done "a very good job" and her important cabinet posts "are filled by and large by pretty good people".
With a new government coming in, that balance is expected to change. "I don't think there will be much positive in the short term, and there will be uncertainty around who this individual who will become president is, how much power he or she has, what type of cabinet they put together," Mudge explained.