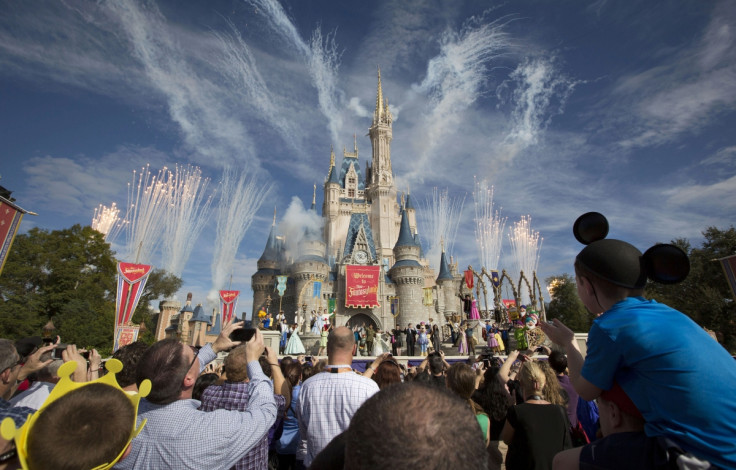 A father who was fined for taking his daughter on holiday during term time has had the penalty overturned. Jon Platt, 44, took his seven-year-old daughter to Disney World in Florida and was hit with a £120 fine, but he successfully argued that her unofficial absence did not mean that she missed school regularly.
Platt spent £1,000 in legal fees and his victory could lead to further challenges to legislation that limits holidays during term-time. He took his two daughters on holiday to the US with 17 members of his extended family in April, and the child in question missed six days of school. The child's school in Isle of Wight refused to authorise her absence and her father said it was the only time when the whole family would be available.
Platt was prosecuted under Section 444 of the Education Act 1996 and was fined £60 ($92), which doubled to £120 ($185) when he refused to pay. Magistrates told the parent that he had no case to answer shortly before he was due to face trial. The decision could have implications for parents across the country who pull their children out of school during term-time.
"I've had lots of messages from people, asking me 'what is the loophole here?'" Platt said. "But there is no loophole, the law just says your children must attend regularly.
"I had to prove nothing – they just had to prove my child's attendance was not regular," he added. "Her attendance for the whole of the last school year was nearly 94%. I don't know where the threshold is, but quite frankly parents need to decide for themselves." Platt added that before he had taken his daughter on holiday, her attendance record was 100%.
The government has cracked down on term-time absences and since the start of the academic year in September 2013, schools can no longer approve this type of leave except in "exceptional circumstances." Since the rules were introduced, there has been an increase in fines and prosecutions of parents who take their children out of school outside of the holiday period.
A spokesman for the Isle of Wight council said: "We can confirm that the council, as local education authority, had proceeded with legal action in this case in accordance with the appropriate legislation, Department for Education regulations and guidance." He added: "We acknowledge the decision of the court in this matter and the council is currently reviewing this outcome."
A defiant Platt said: "I cannot allow a local education authority to tell me what is right for my kids - I know what is best for my kids.
"My understanding is the law doesn't say anything about holiday time, but most parents blink at the fine and pay the expense, even though a significant proportion of them are probably people whose kids actually attend school regularly." He added: "The local authority think they have an obligation to issue fines to drag parents to court.
"My kids' education is absolutely critically important to me but I'm also responsible for their welfare. If I think it will do them the world of good to go on holiday to Disney with the 17 people who love them the most in the world I will do that.
"If I thought my kids' education would be affected I wouldn't have taken them. I knew exactly what the consequences were when I requested the time off and the school said it would be unauthorised."