The first case of a minor who was helped to die since a change in Belgian law has been reported, according to local media.
Professor Wim Distelmans, head of Belgium's federal euthanasia commission said he was informed about the death by a local doctor and that the child was in an "exceptional and hopeless" position.
Belgium is the only country in the world so far that permits minors of any age to choose to end their life, since the law was changed in 2014. They are required to have rational decision-making capacity and be in the last stages of a terminal illness.
If the minor is under 18, parents also need to give their consent.
Belgian law states that children must be "in a hopeless medical situation of constant and unbearable suffering that cannot be eased and which will cause death in the short-term.
"Only in very exceptional and hopeless cases (is) euthanasia of a minor really an option," Distelmans told Het Nieuwsblad.
"Fortunately there are very few children who are considered (for euthanasia) but that does not mean we should refuse them the right to a dignified death."
Distelmans revealed no other information about the minor, although Reuters reported that the deceased was 17 years old.
Jacqueline Herremans President of Mourir dans la dignité association said: "The death of a child is only foreseeable at the last minute, which means for example that for a child victim of a sporting accident or a car accident that left them paralysed, the law would not cover this.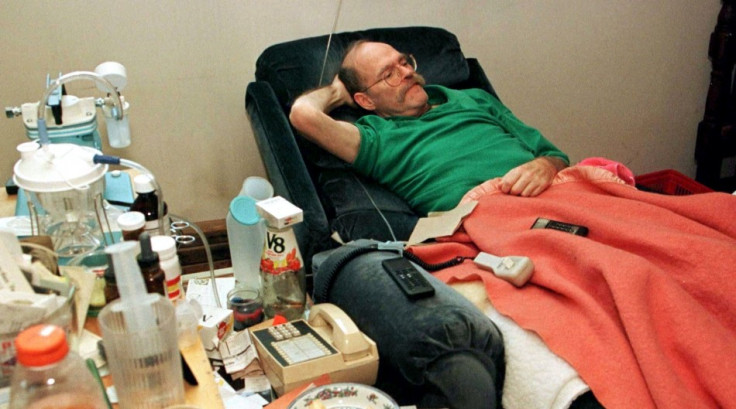 "It is difficult to give an age limit, however, as there is this condition that a child must understand his actions, euthanasia could only apply to a child who had a full understanding of what death means, and what their death would mean.
"We have however realised that children who suffer from incurable or terminal illnesses can have an impressive level of maturity."
A total of of 8,752 people were euthanised in Belgium between 2003-2013, according to the national euthanasia control committee.
The debate surrounding euthanasia rages on, with activists condemning Hollywood movie Me Before You as a "disability snuff movie".
Protestor Sian Vasey, who was born with SMA (spinal muscular atrophy), told The Guardian: "I know the basic plot, which is that the male lead has an accident and becomes disabled, but after a year or so of time in quite a happy relationship then decides that he doesn't want to be a burden and takes himself off to Dignitas to commit suicide."