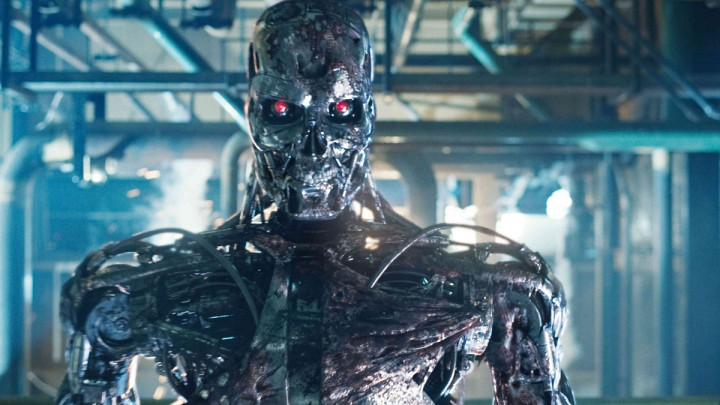 Here is a double whammy for science-fiction movie fans – the first trailer of Arnold Schwarzenegger's new film, Terminator: Genisys, will reportedly be attached to Christopher Nolan's (Dark Knight Trilogy) upcoming thriller Interstellar.
Theterminatorfans.com has posted a report claiming that the first look of Terminator 5 will be coupled with the release of Nolan's film.
Arnie fans are really looking forward to the latest installment in the popular film franchise, which also stars Game of Thrones actress Emilia Clarke as Sarah Connor.
On 8 September, ScreenCrush reported that the sequels for Terminator: Genisys will be released on 19 May 19, 2017 and 19 June, 2018. Reportedly, the other two films that will complete the trilogy will be filmed back to back over a span of nine months. So, it looks like the studio has some grand plans to capitalise on the long-running franchise.
Terminator: Genisys is being directed by Alan Taylor and also stars Jai Courtney, who will be playing Kyle Reese. Sandrine Holt (House of Cards) will be playing detective Cheung, who will "arrest Kyle and Sarah when they arrive in 2017," reports Enstars. Terminator 5 is scheduled to release in July 2015.
Interstellar, starring Matthew McConaughey and Anne Hathaway, will hit theatres on 7 November 2014.