Police have released terrifying footage showing the moment two unarmed officers chased down a man holding a machete on the streets of Birmingham.
PCs Stuart Hill and Andy Carnall were on plain clothes patrols on 13 September 2016 when they received reports of a man walking down Printing House Street with a two-foot long blade and threatening people.
After arriving at the scene, the officers found 20-year-old Iryan Brown holding the weapon.
Despite being unarmed, the pair gave chase to Brown in an attempt to detain him, even after Brown turned to the pair and shouted "come on I'll chop you up".
The officers managed to tackle him to the ground after running after him for around half a mile. Brown was also found in possession of a lock knife.
The actions of the police officers have now been praised by the force, with both receiving Chief Constable's Commendations.
West Midlands Police Sergeant Dominic Livesey said: "They acted without hesitation for their own safety to arrest an armed and violent suspect... the safety of the public was their first thought.
"This was a scary, violent situation that could have ended very differently and with injury to members of the public had the PCs not responded so bravely and brought the incident to a swift conclusion."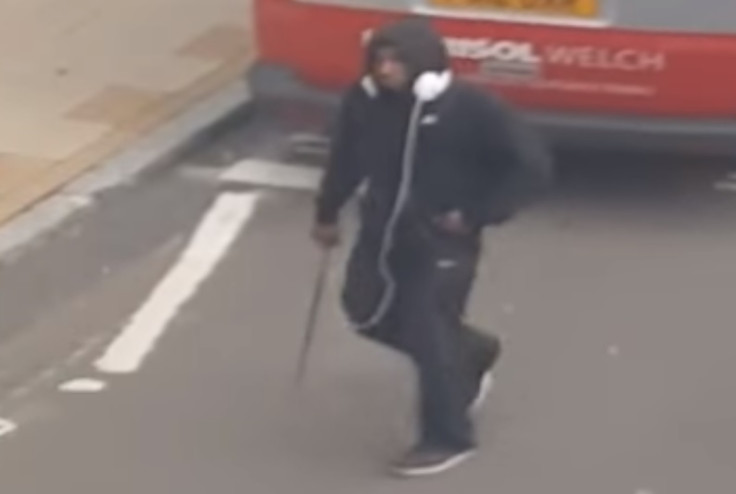 Describing the incident, Hill said: "I approached him and he appeared very angry and was talking to himself; when I identified myself as a police officer he initially ran but then turned to face us and threatened to 'chop us up'.
"It was rush hour so the roads were very busy. We knew we had to get a grip of him quickly as there was a clear danger to the public. He was running full pelt past the Children's Hospital until we caught up with him in Constitution Hill. I'm just pleased we managed to get hold of him pretty quickly and no-one was hurt."
Brown pleaded guilty to possessing an offensive weapon and making threats with a bladed article at Birmingham Crown Court on 18 July. He was given an indefinite hospital order under the Mental Health Act.