The Metropolitan Police has released CCTV footage of an elderly shopkeeper being stabbed during an attempted robbery in Waltham Forest. The incident took place on 17 April and the 70-year-old victim suffered serious stab injuries.
CCTV footage shows three hooded men walking into the store. A few seconds later the shopkeeper is seen grabbing a sign to defend himself and his business, while a female customer can be seen backing out of the shop while holding a chair in front of her for protection.
As one of the assailants attempts to leave the store, the shopkeeper can be seen swinging at him with a sign. The hooded man then appears to stab the shopkeeper in the neck, while another man also swings his knife at him but misses.
Detective Sergeant Ben Voss of Waltham Forest CID said: "This was a violent attack on a pensioner who was trying to run his shop. The assailants used an extreme level of violence against an elderly man who was trying to defend himself, his wife, customers and business."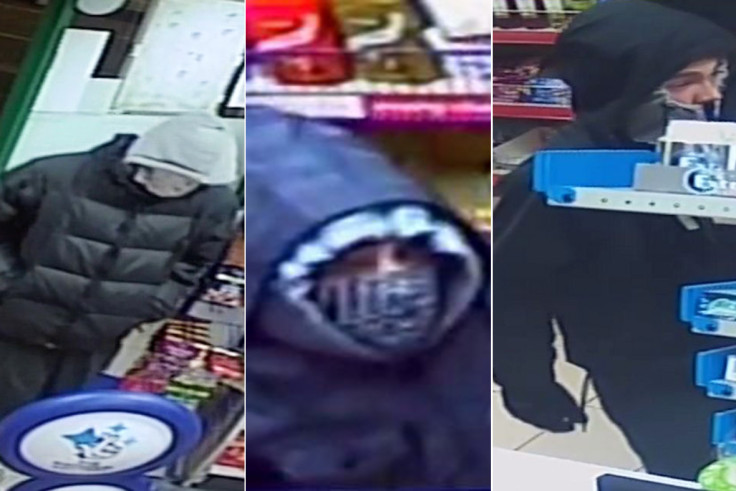 The victim was taken to hospital where he remains in a serious but stable condition. The Metropolitan Police said that the man's wife, as well as two other customers, were in the shop during the attack in Carr Road, Walthamstow.
The suspects left the store immediately after the stabbing and an appeal for information has been issued by the Metropolitan Police. They have been described as three white males aged in their twenties and no arrests have been made so far.
Detective Voss said: "The attack could have resulted in tragic consequences but luckily the victim is now recovering in hospital. I would appeal to anyone who has any information on who was responsible to contact police as soon as police."