The Belgian Foreign Minister has said that captured terror suspect Salah Abdeslam claimed to plan new acts from Belgium, according to reports. The threat of new attacks comes amidst other revelations from police since Abdeslam's capture on Friday.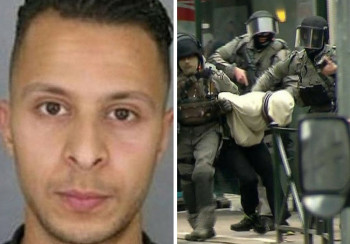 Belgian Foreign Minister and Vice Prime Minister Didier Reynders said that Abdeslam said "he was ready to restart something from Brussels" and that they were taking his comments seriously as "we found a lot of weapons, heavy weapons in the first investigations, and we have seen a new network of people around him in Brussels".
Abdeslam earlier reportedly told Belgian investigators that he changed his mind over detonating a suicide vest on the 13 November attacks in Paris. The 26-year-old alleged member of Islamic State (Isis) was captured in Brussels after a shoot-out with police which left him wounded.
Lawyers for Abdeslam have said that he is cooperating with investigators. France is seeking the extradition of the terror suspect "as soon as possible", according to French President François Hollande. Abdeslam was shot below the knee during his arrest and is currently being held in a secure facility in Bruges.