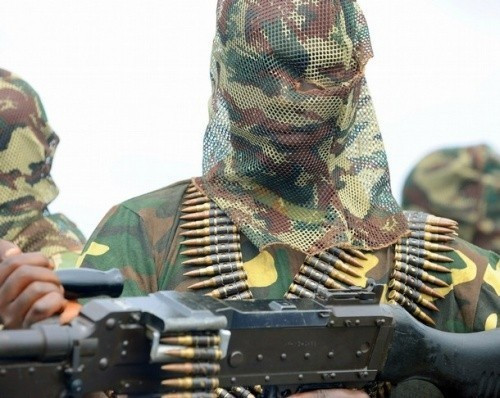 Islamic terror group Boko Haram is to be added to a list of extremist political groups banned in Britain.
After kicking out terror suspect Abu Qatada from the country, Home Secretary Theresa May has turned up the heat on other radical outfits with an extension of the banned list.
Boko Haram, whose name translates as "Education is forbidden" and which is responsible for a string of atrocities in Nigeria in its campaign to enforce extreme shariah law, will be added to the blacklist alongside Ansar al-Sharia, which is also known as Mibar Ansar Deen.
In its latest attack, Boko Haram massacred 42 people, including children, at a school in Yobe, northern Nigeria. Boko Haram fighters marched students and staff into a room before throwing bombs into it and burning down the school.
Reports said it was in revenge for a raid by the military in which 22 Boko Haram fighters were killed.
As a result of the massacre, all schools in the state of Yobe have been shut down until September.
In Nigeria, Boko Haram has killed 3,600 people in four years.The group's leader, Abubaker Shekau is Nigeria's most wanted man.
Under the ban, it will become a criminal offence to support Boko Haram or Ansar al-Sharia, to wear clothes which proclaim support for the groups, to arrange meetings involving them or to be involved with them overseas.
Flouting the terms of the ban could result in a 10-year prison sentence.
Ansar al-Sharia is accused of using its website to encourage UK residents to travel abroad and wage bloody jihad to found an Islamic state.
A Home Office spokesman said: "The Home Secretary today laid an Order that, if approved by Parliament, will proscribe both Boko Haram and Minbar Ansar Deen from Friday 12 July. This will make membership of, and support for, these organisations a criminal offence.
"The government is determined to work with the international community to tackle terrorism and take the steps necessary to keep the UK public safe. Proscription of these groups sends a clear message that we condemn their activities."
From Friday, there will be more than 50 groups banned in Britiain under the Terrorism Act 2000.
READ: