Fund managers who publicly criticise their own industry tend to be as popular as teetotallers firmly against betting are at Cheltenham. Such is the competitiveness of the industry that fund management firms are always looking to promote their business to potential investors and new customers.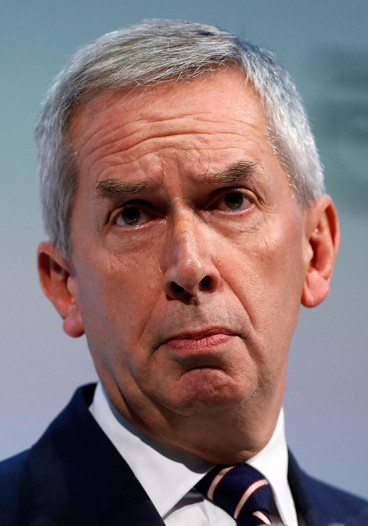 It is therefore very unusual to hear a fund manager admit the industry is a minefield for the investors. However, Fundsmith founder Terry Smith, who is suing Barclays over claims the bank caused him to miss out on investment gains, does not conform the stereotype of a traditional fund manager.
"Investors get a terrible deal. I have lost count of the number of people who say: 'I paid into a fund for 20 years and all I got back was what I put in,'" Smith was quoted as saying by the Financial Times in 2014.
"The fees eat up all the returns. One person I know claims that her only return has been from compensation for mis-selling claims."
It was not the first time Smith, a University College Cardiff graduate, expressed a somewhat controversial opinion. In 1992, he was dismissed from his role as head of research at UBS Phillips & Drew, a position he had held for two years, after publishing Accounting for Growth.
In the book, Smith, who set up Fundsmith in 2010 and reportedly invested £25m ($36m) in the business, questioned the accounting practices of some of the banks' own clients.
The former chief executive of Tullett Prebon is now involved in a legal battle with Barclays, claiming it took the lender almost three years to transfer money from a company controlled by Smith to buy additional units in the fund. In September 2012, Smith asked for £330,000 to be transferred from Aethelflaed Investments to purchase units in the Fundsmith Equity Fund.
However, Barclays reportedly took three years to complete the transfer. By this time, the value of each unit in Fundsmith's equity fund had risen by 166%, leading Smith to claim he was forced to purchase the units at a much higher price than he would have had the transfer happened on time.
It was not the first time that Smith, who attended Stratford Grammar School in East London – the same school attended by former BBC Trust chairman Sir Michael Lyons – has been embroiled in controversy with the FTSE 100 lender.
Having worked for Barclays until 1983, he then joined Barclays de Zoete Wedd – the lender's first investment arm – and wrote a "sell" note on Barclays, which later cut its dividend.
Away from his lawsuit against his former employer, Smith, who manages more than £5bn on behalf of himself and other investors, has been typically outspoken in his support for pro-Brexit campaign.
"I am delighted we are going to have [a referendum]," he said in a podcast posted on the website of wealth manager Brewin Dolphin, on 23 February.
"I personally will be voting to leave, and I think the UK will have a much better future if we do. Most of the arguments for staying in the EU are either facile or [play on fears that] if we leave, we wont be able to trade with Europe on the same terms. I think this is utter garbage. I will definitely be voting to leave and I hope that's what the outcome of the referendum is."