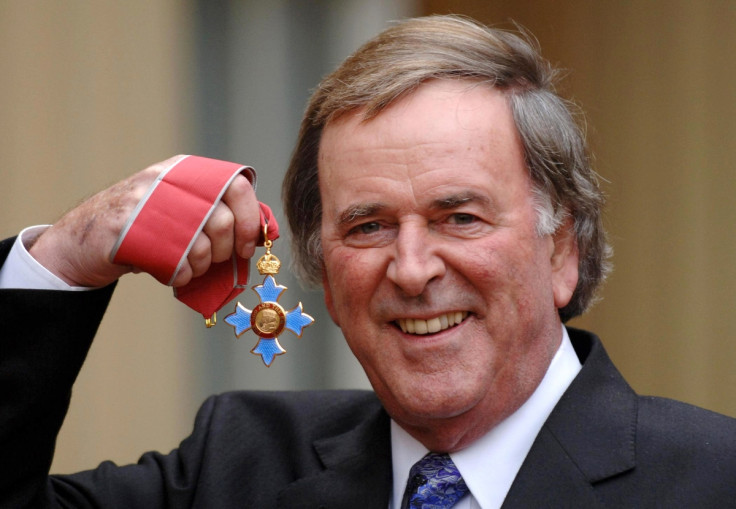 A priest who was with Sir Terry Wogan in his last few days of his life, said the much-loved TV and radio presenter's passing was a 'sad but beautiful occasion'. The 77-year-old was surrounded by his family who held prayers as he slipped away.
Sir Terry, a veteran broadcaster and "national treasure", died following a "short but brave" battle with cancer. Priest Brian D'Arcy, who knew Sir Terry for 40 years and presented Pause for Thought on his breakfast show for nearly 20 years, was at his bedside in his final days.
He said the pair had a family day during which they held prayers and said their goodbyes. Speaking on BBC Radio 2 this morning, Father D'Arcy said: "I was with Terry on Thursday (28 January) to say goodbye. I'm glad he went without a long, lingering illness. It was a short enough illness at the end of the day for him. He came across it very suddenly, but he was such a man for a laugh."
He added that Sir Terry prayed with him during a "desperately sad scene" in his final days. "All the family were there," he said. "Everyone was trying to make Terry as comfortable as he could be and we knew it wouldn't be long. In fact I dreaded that by the time I got back off the plane at home that he would have gone to his eternal reward."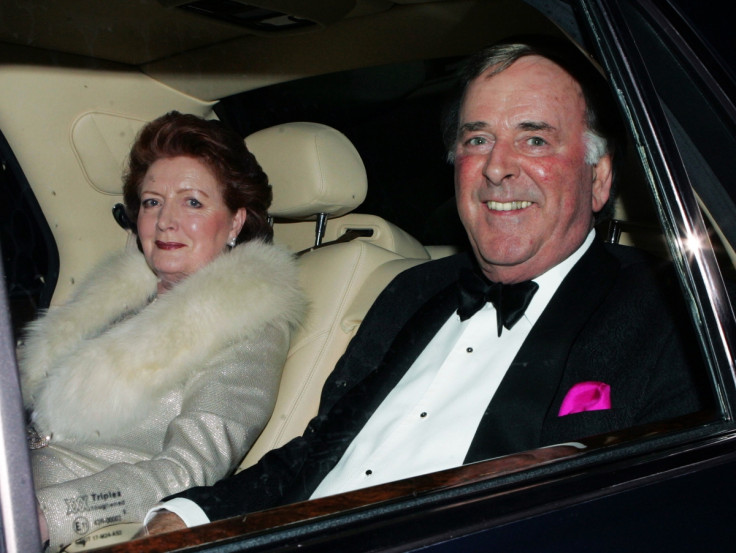 "He was one of the most thorough, educated, friendly, charitable gentlemen that I've ever met," Father D'Arcy said. "Everything revolved around Helen, who was the centre of his life. They were married for over 50 years. Anyone who ever went to the Wogan household understands there are no pictures of stars around the walls of his house.
"The living room is festooned with pictures of children young and old, grandchildren, family gatherings, food, together round a table, weddings, baptisms, all of those things surround the walls of his entire house. The family was the centre of his life and everything revolved around the happiness of Helen and the family. They will be awfully, awfully sad... Relieved, though, that his suffering is over."
The much-loved radio host and television presenter, who celebrated 50 years in broadcasting this year, was said to have fallen "very ill" rather quickly. He kept his diagnosis a secret from everyone, except his close family.
Fears began to grow over his health after he pulled out presenting Children in Need in November. It was the first time he was absent from hosting the charity fundraiser for 35 years. Around the same time, he disappeared from his weekly BBC Radio 2 show, Weekend Wogan, which airs on Sunday mornings.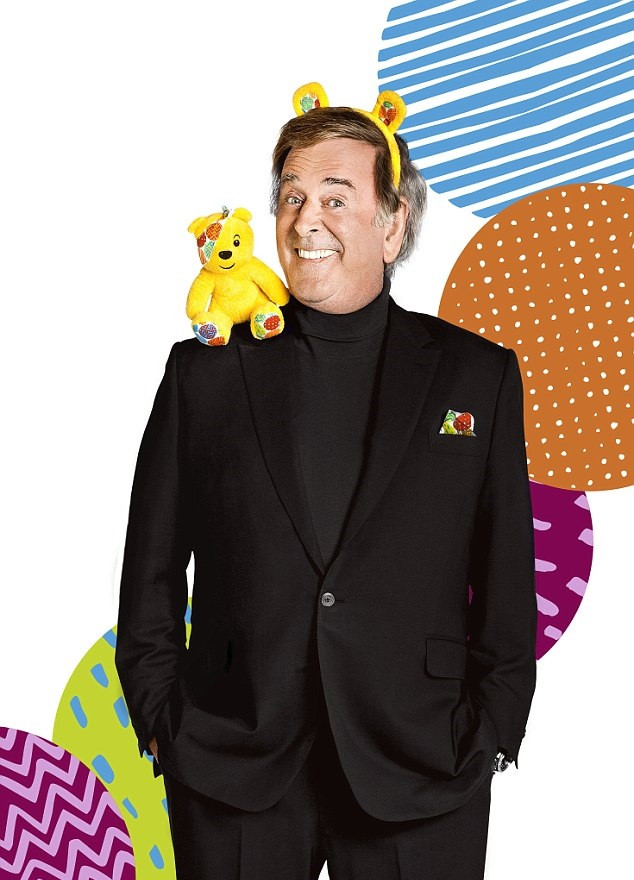 Announcing he had pulled out of the BBC show at the time, he said in a statement: "I'm going to miss our wonderful, inspiring evening together, but I'll be with you, watching, cheering and donating." The grandfather-of-five and father-of-four had been off work since then and had rarely been seen in public.
As recently as September, Sir Terry had said that he planned to work for at least another decade. "I'd love to keep going for another 10 years, I'll cling to the wreckage for as long as I can," he told the Daily Record. "'I'm supposed to be retiring, but I'm not. I have no plans to retire – they'll have to carry me off stage," he said.
His family issued a statement, announcing the news. It read: "Sir Terry Wogan died today after a short but brave battle with cancer. He passed away surrounded by his family. While we understand he will be missed by many, the family ask that their privacy is respected at this time."
In what is believed to be the final photo of him posted to his official Twitter account, Sir Terry posed with singers Shane Filan and Nadine Coyle on what would become his final weekend radio show. The night before was Sir Terry's last known public appearance at a gala fund raiser for Children In Need .
Fans and friends of the star including Sir Ian Botham, Chris Evans, Richard Madeley, Eammon Holmes and Phillip Schofield have expressed their shock at the news of his passing. "It's a shock and a shame," said Game For A Laugh and Going For Gold presenter Henry Kelly. "I didn't know he was that seriously ill. I knew he'd been told not to do Children In Need because, as he quipped himself, they don't want an 'oul fella of 77 standing up for ten hours asking for money.'
"For so many people in this country, it is going to be like a death in the family - they adored Wogan. They didn't care whether or not he was or wasn't a professional broadcaster, he was just Terry Wogan. I can't speak highly enough of him. I think it is a terrible loss."'
Prime Minister David Cameron also paid tribute to the Limerick-born broadcaster, writing on Twitter: "My thoughts are with Terry Wogan's family. Britain has lost a huge talent – someone millions came to feel was their own special friend. I grew up listening to him on the radio and watching him on TV. His charm and wit always made me smile."
Bob Shennan, Radio 2 controller, added: "As the host of Wake up to Wogan, Terry established himself as one of the greatest and most popular radio hosts this country has ever heard. We were brightened by his wonderful personality and charm as he woke us up every weekday morning, becoming an essential and much-loved part of our lives.
"His millions of listeners adored him, as did his whole Radio 2 family. We will miss him enormously and our thoughts at this very sad time are with Helen and all the family."
A touching cartoon of Pudsey bear paying tribute to the late Terry Wogan has gone viral on social media. Capturing the public sentiment, the sketch, by racing artist Darren 'Birdie' Bird, shows the iconic Children in Need bear with a single tear and a black band across one eye.