Tesco and Booker urge watchdog to fast-track competition probe into £3.7bn deal
CMA could bring Phase 1 of the investigation to an end 10 days ahead of schedule.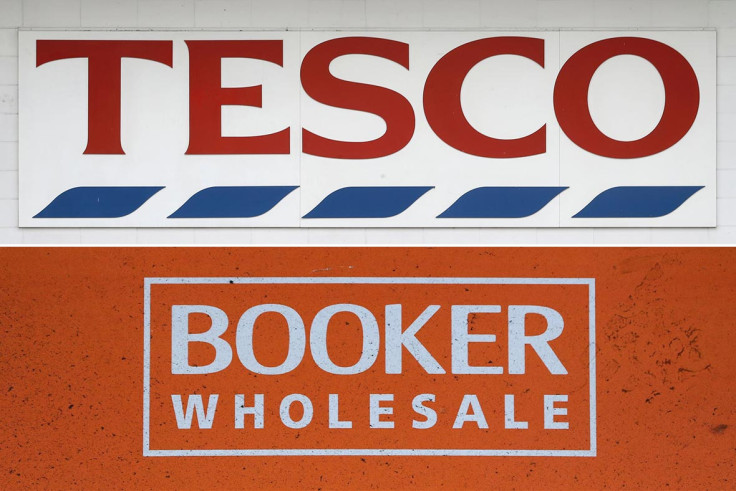 Tesco and wholesale retailer Booker have urged the competition watchdog to fast-track its probe into their proposed £3.7bn ($4.8bn) deal.
Last month, the Competition and Markets Authority (CMA) launched a formal review into deal, after Britain's largest retailer announced in January it had reached a deal to acquire Booker.
The investigation is aimed at assessing whether the deal could hinder the choices available to shoppers as well as its impact on small stores supplied by Booker, which also owns grocery chains Budgens and Londis and has over 170 cash-and-carry locations in the UK.
Both companies said they want the regulator to move "more quickly" by taking the probe into an in-depth "Phase 2" stage within two weeks. It is understood that the first phase of the investigation, which had been expected to run until 25 July, could be brought to an end ahead of schedule to allow the regulator to begin the second, more detailed, phase.
A number of a major merger deals, such as those involving Labdrokes and Coral and EE and BT were fast-tracked into the second phase of the investigation.
"It is possible to accelerate the referral of merger cases to Phase 2 when requested by the merging companies and if the CMA has sufficient evidence that the test for reference is met," the regulator said in a statement on Thursday (29 June).
"If the CMA proceeds with a fast track procedure it would expect to issue a phase 1 decision within the next 10 working days. The statutory timetable for the in-depth phase 2 investigation would be 24 weeks."
In March, Tesco's two biggest shareholders expressed opposition to the company's impending of Booker, saying the deal is overpriced.
Schroders and Artisan Partners, which both own a 4.5% stake in the retailer, wrote separately to Tesco chairman John Allan, urging him to cancel the takeover. The deal would value Booker at 205.3p a share, a premium of 12% per cent over its closing price of 183.1p a share on 26 January, the day before the deal was announced.
However, Tesco chief executive Dave Lewis said in April the merger would go ahead as planned.
"Our proposed merger with Booker will bring together two complementary businesses, driving additional value for shareholders by realising substantial synergies and enabling us to access the faster growing 'out of home' food market," he said at the time.
News of Tesco's demand to the CMA comes a day after the FTSE 100-listed supermarket announced it will cut 1,200 jobs at its head offices in Welwyn Garden City and Hatfield as it steps up its cost-cutting efforts.
© Copyright IBTimes 2023. All rights reserved.