Tesco Chief Philip Clarke Under Pressure as S&P Warns on Credit Rating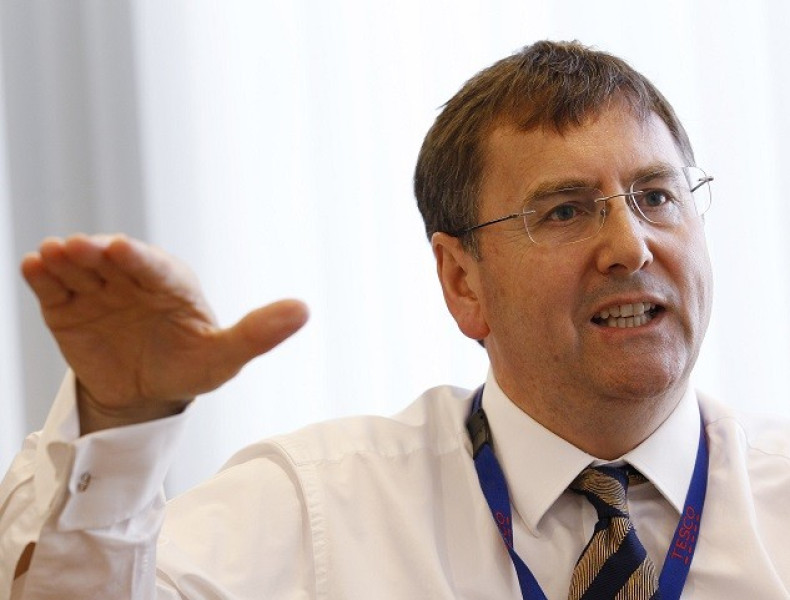 Credit rating agency Standard & Poor's has changed its outlook on Tesco debt from stable to negative, increasing the pressure on boss Philip Clarke to quit.
The troubled supermarket has seen weakening financial results and its finance chief, Laurie McIlwee, walked out ahead of the full year report for 2013.
Tesco blamed "challenges in UK and Europe" for a year-on-year drop in profit, which fell by 6% to £3.3bn in 2013.
Like-for-like sales, excluding fuel, were down 3% in the three months to February 2014, despite hundreds of millions of pounds pumped into store refurbishments, a brand refresh and heavy discounting.
"The outlook revision reflects a greater decline in Tesco's like-for-like sales in the UK than we anticipated, and lower profitability across its retail operations," said S&P.
Despite the worsening outlook, S&P held Tesco's credit rating at BBB+/A-2, but it could be trimmed by a notch if the situation does not improve soon.
Moody's, another credit rating agency, has warned it too may slash Tesco's rating. It had already cut Tesco debt to BAA1 towards the end of 2012.
The supermarket, Britain's largest, has had a number of setbacks on top of weak financial results.
At the beginning of 2013 it was rocked by the horsemeat scandal, when traces of horse DNA were found in some of its meat products.
Moreover, Tesco's share of the UK grocery market has been in decline amid intense competition in the grocery market. A squeeze on consumer incomes has forced grocery stores to offer discounts to attract in customers, denting profit margins.
And Tesco was forced to shutter its US business, Fresh & Easy, after it failed to deliver a single year's profit in the seven it existed – despite swallowing £1bn.