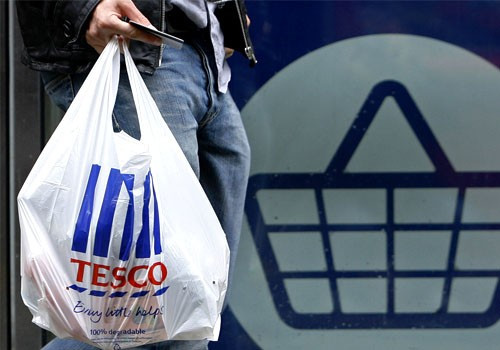 Shares in Tesco were up on the FTSE 100 in afternoon trading ahead of the supermarket giants Q1 trading update, expected tomorrow.
In April the group issued its figures for the fourth quarter and full year 2010/11. The final quarter of the year saw international sales rise 2.3 per cent, but sales in the United Kingdom fall 0.7 per cent, thanks mainly to higher fuel prices.
However tomorrow's figures are expected to be broadly positive.
Keith Bowman, analyst at Hargreaves Lansdown, said ahead of the update, "With the update covering the more buoyant Easter and Royal Wedding holidays, an improved UK performance is expected.
"A recent market research survey (from Kantar) also suggests an improving confidence. Ahead of the update, market consensus opinion currently denotes a buy."
By 15:30 shares in Tesco were up 0.54 per cent on the FTSE 100 to 408.70 pence per share.