Tesco turnaround continues but accounting scandal fine hits profits
Retailer records first full year of sales growth in Britain since 2009-10 as revenue rises to £55.9bn.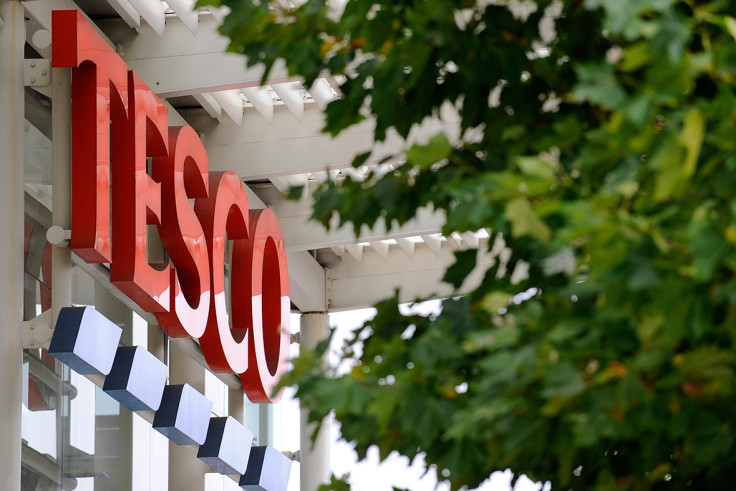 Pre-tax profits at Tesco declined by over a quarter over the course of the last financial year on the back a huge fine related to its accounting scandal, but the retailer remained upbeat over its outlook claiming it was performing ahead of expectations.
Over the 12-month period, the FTSE 100-listed group saw profits before tax tumble 28.2% year-on-year to £145m, a decline which widens to 39.1% on a constant currency basis. Operating profit slid 5.1% from the previous year to £1.02bn, while revenue rose 3.7% year-on-year to £55.9bn.
The company attributed the decline in profit to a £129m fine it agreed to pay last month, after reaching a deferred prosecution agreement with the Serious Fraud Office after a two-and-a-half year investigation.
Tesco also struck a deal worth around £85m with the Financial Conduct Authority to compensate affected shareholders.
Meanwhile, sales climbed 4.3% from the corresponding period last year to £49.9bn, although the gain was reduced to 1.1% when stripping out currency fluctuations, and adjusted operating profits for the full year came in at £1.28bn, 29.9% higher than in the previous 12 months.
Despite the decline in profit, group chief executive Dave Lewis said Tesco's turnaround plan remained on track, with £226m worth of cost savings of already achieved towards the company's £1.5bn medium-term target.
"We are ahead of where we expected to be at this stage, having made good progress on all six of the strategic drivers we shared in October," he added.
"We are confident that we can build on this strong performance in the year ahead, making further progress towards our medium-term ambitions."
Under Lewis' stewardship, Tesco has lowered prices and bolstered customer service in a bid to recover from the worst scandal in its history. The measures are beginning to pay off as the supermarket reported the first full year of sales growth in the UK since 2009/10, after sales rose 0.9% year-on-year.
Last month, Tesco's two biggest shareholders have expressed opposition to the company's impending £3.7bn ($4.6bn) takeover of food wholesaler Booker, saying the deal is overpriced.
Schroders and Artisan Partners, which both own a 4.5% stake in the retailer, wrote separately to Tesco chairman John Allan, urging him to cancel the takeover. In January, Britain's largest supermarket had reached an agreement to purchase Booker, in a deal valuing the latter at 205.3p a share, a premium of 12% per cent over its closing price of 183.1p a share on 26 January, the day before the deal was announced.
However, Lewis said the merger will go ahead as planned.
"Our proposed merger with Booker will bring together two complementary businesses, driving additional value for shareholders by realising substantial synergies and enabling us to access the faster growing 'out of home' food market," he said.
© Copyright IBTimes 2023. All rights reserved.