Tesla has removed the word 'autopilot' from its China website, as well as a Chinese term for 'self-driving', in the wake of a Tesla which the driver blamed on misleading phrasing in the company's marketing material.
Luo Zhen, who was uninjured in the 2 August crash, said the car's self-driving system, called Autopilot, was switched on when his Tesla Model S crashed into a stationary car partially blocking his lane. The Tesla glanced along the side of the other car, causing damage to the front wing.
Zhen said a Tesla salesman in China had given him a hands-off demonstration where he said the car was driving itself. Tesla argues the system is a form of driver assistance, and documentation issued with the car states the driver ultimately remains in control and responsible for the vehicle.
Drivers must also keep a light hold on the steering wheel when using Autopilot, something data uploaded from the car claims Zhen was not doing.
But, as part of what the company claims to be constant translation changes, the phrase 'zidong jiashi', which means both 'autopilot' and 'self-driving' has been removed from Tesla's Chinese website, according to Reuters, when compared to an archived version of the site.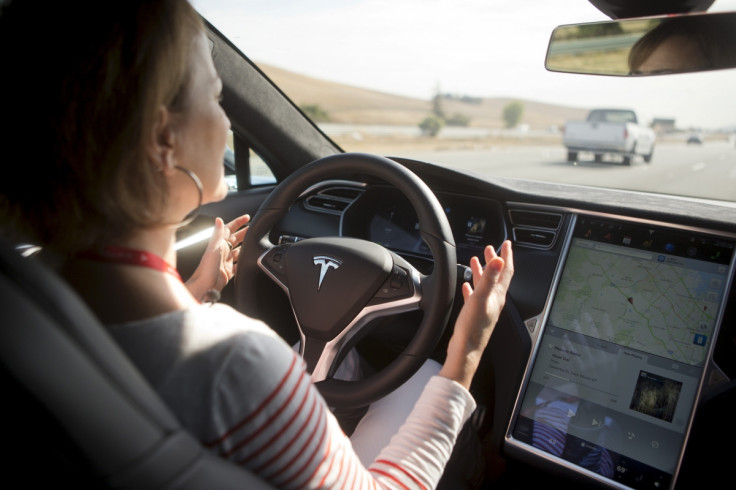 A spokesperson confirmed the recent change, adding: "At Tesla we are continuously making improvements, including to translations. We've been in the process of addressing any discrepancies across languages for many weeks."
Tesla staff in China have undergone extra training in response to the crash, an unnamed employee said. This includes re-emphasizing that employees must keep two hands on the steering wheel when demonstrating Autopilot.
Tesla and its chief executive Elon Musk have worked hard to defend Autopilot's reputation in recent weeks, following the death of Joshua Brown, who is believed to be the first Tesla driver to be killed in an accident while Autopilot was switched on. It is believed the system's cameras were unable to distinguish a white truck turning across the road ahead, and the bright sky behind it.