The bones of the woman that inspired Thomas Hardy to write Tess of the d'Urbervilles are believed to have been discovered by archaeologists working at the site of the former Dorchester prison. The remains of what is thought to be Martha Brown, who was hanged at the prison site in 1856 for murdering her second husband, turned up during a survey of the prison by Cotswold Archaeology.
Brown, 45, was the last woman to be hanged in public at Dorchester prison and the Dorset region. The mother of two was hanged at the prison on 9 August 1856, a few weeks after being convicted of killing her adulterous and violent husband. She is believed to have hit him with an axe after he attacked her. She claimed she was innocent of the murder, instead saying he was kicked by a horse. There was a great deal of public sympathy for her and maintaining her innocence ended up being her downfall, with the home secretary refusing to issue a reprieve.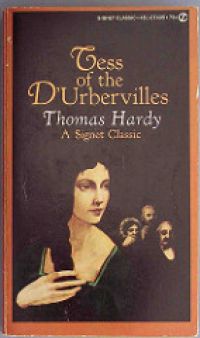 Thomas Hardy, who was 16 at the time, was one of 4,000 people who turned out to watch the public execution. It had a big impact on him, with the author expressing his remorse at watching her die some 70 years later. "My only excuse being that I was but a youth, and had to be in the town at that time for other reasons," he lamented to his friend Lady Hester Pinney. "What a fine figure she showed against the sky as she hung in the misty rain, and how the tight black silk gown set off her shape as she wheeled half-round and back."
Tess of the d'Urbevilles was first published in 1891. As with Brown, the story's heroine is put to death for killing the man who ruined her life. Archaeologists identified bones at the site of the prison after being commissioned to carry out a survey by Town & Country, which is to turn the site into private homes, apartments and a museum. The report showed that remains, including a skull, had been found outside of consecrated grounds. At present, it is too early to establish if they are male or female, Western Daily Press has reported.
"It is known that executed prisoners convicted of murder were buried outside consecrated ground from the 1830s and it cannot be ruled out that this may be associated with such execution," the report said. "It is the intention that any human remains which may be disturbed by the proposed development will be adequately recorded and removed prior to the disturbance with the intention to rebury the remains following appropriate assessment and analysis."
Nick Gilbey, Dorset-based film-maker and fan of Hardy, said: "I don't think it would be too difficult to establish if any of the remains are those of a woman. If they are, they are almost certain to be the remains of Martha. I think more works needs to be done and we need to make sure that whatever remains are found there are given proper decent burial."