Humans used the River Thames in London as a tool-making factory 9,000 years ago, archaeologists have found.
A team from the Crossrail development have found evidence of humans living alongside the Thames in 7,000BC in the form of a tool factory
They made the discovery while working at a tunnelling site in North Woolwich. The find included 150 pieces of flint, including blades.
Archaeologists believe that early Londoners used the site to test, divide and prepare river cobbles to make flint tools, which were then transported to another site.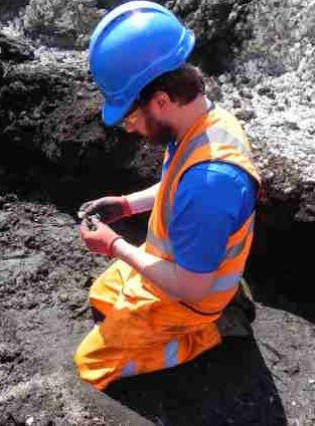 Jay Carver, Crossrail lead archaeologist, said: "This is a unique and exciting find that reveals evidence of humans returning to England and in particular the Thames Valley after a long hiatus during the Ice Age. It is one of a handful of archaeology sites uncovered that confirms humans lived in the Thames Valley at this time.
"The concentration of flint pieces shows that this was an exceptionally important location for sourcing materials to make tools that were used by early Londoners who lived and hunted on Thames Estuary islands."
The construction of Crossrail - a £14.8bn project to increase London's rail-based transport network capacity by 10% - will eventually result in one of the most extensive archaeological programmes ever undertaken in the UK.
Archaeologists are now about halfway through their planned programme to find out more about London's history currently hidden beneath its streets.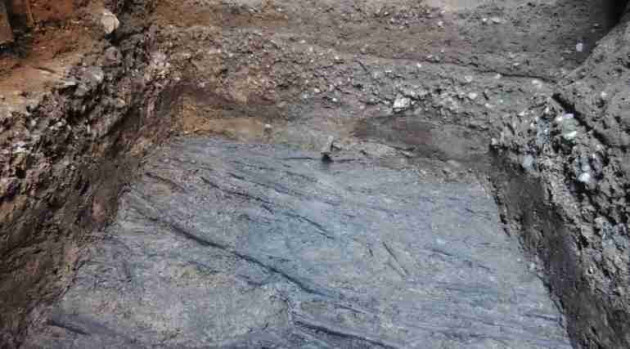 As well as the tool-making factory, the team has also found an "exceptionally well made" Roman road that had a human bone in its foundations, surprising archaeologists.
It is believed the bone came from a nearby Roman cemetery, having been washed out by the River Thames tributary, the Walbrook. This subterranean river was responsible for depositing skulls that were thought to be Boudicca's victims from the 1<sup>st century downstream.
Speaking about the forthcoming projects, Carver said they are now looking to excavate a 16th Century Bedlam burial ground found at Liverpool Street: "We plan to excavate the Bedlam burial ground next year and carefully remove up to 3,000 skeletons as well as excavate a wider area to unearth Roman London."