Tetra Pak Heir Hans Kristian Rausing Charged with Preventing Wife's Burial
Body of Eva Rausing found in couple's Chelsea mansion during police search in wake of husband's arrest for drug possession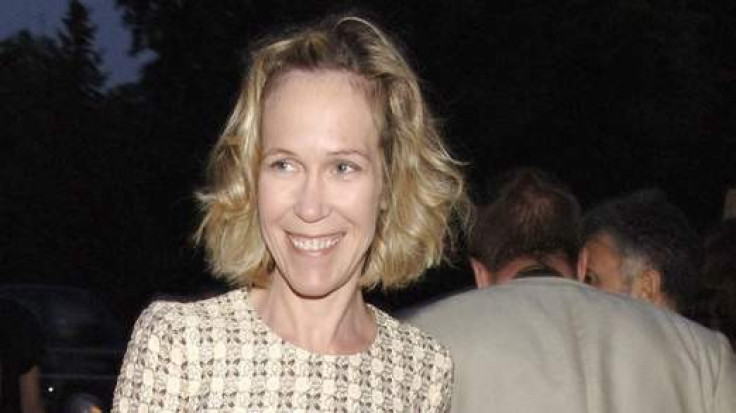 Hans Kristian Rausing, heir to the Tetra Pak empire, has been charged with preventing the lawful burial of his wife.
The body of Eva Rausing, 38, was discovered in the billionaire couple's Chelsea home on 9 July when police conducted a search of the property after her husband was arrested for drug possession.
The body may have lain in the property for up to a week.
Mr Rausing, 49, was stopped by police in Wandsworth, south London, for driving erratically and arrested for possession of drugs. When his wife's body was found he was arrested in connection with her death. Detectives are treating the death as "unexplained".
Initial autopsy tests on Mrs Rausing's body were inconclusive. Toxicology results are pending.
Officers revealed that Mr Rausing, who has been receiving medical treatment for alcohol withdrawal since his arrest, has been charged with the common law offence of "preventing the lawful and decent burial of the body of Eva Rausing on or before his detention".
His family, thought to be worth an estimated £4.3bn, are not commenting on the charge. His in-laws, the Kemeny family, also declined to comment on the charges specifically.
Overriding concern for husband
Tom Kemeny, a former Pepsi executive and Mrs Rausing's father, said that his daughter, who struggled with addiction to class A drugs such as cocaine and heroin, had returned to London to try to convince Mr Rausing to join her in rehab in the US.
"At the time of her death her overriding concern was for the safety of her beloved husband, for whom she interrupted her own treatment in an attempt to take him back with her to California, but tragically to no avail," he said.
He called Mr Rausing "a son" who the family "love unconditionally with all our hearts".
"Eva and Hans Kristian were a devoted and loving couple for the 21 years they spent together," he added. "They bravely battled their demons and supported each other."
The couple's struggle against addiction has been well documented since 2008 when Mrs Rausing was caught attempting to smuggle a bag of crack cocaine and heroin into the US embassy in London during a routine passport procedure.
Action on Addiction
A later search of their home unveiled sizeable quantities of narcotics and the couple, who regularly made donations worth thousands of pounds to anti-addiction charities, were given a police warning.
Action on Addiction, one of several charities the couple supported, said: "Without any desire for public recognition, Eva has, through her wonderfully generous support of this and other charities, helped so many people for over 20 years. We offer our deepest sympathy to Eva's family at this time of great loss."
The couple were often listed as one of the richest in the world, with Mr Rausing expected to inherit the £5bn Tetra Pak empire. They own a mansion in Barbados and an apartment on the exclusive floating cruise ship The World. They moved into their most recent home after selling one nearby for £12.65m.
© Copyright IBTimes 2023. All rights reserved.