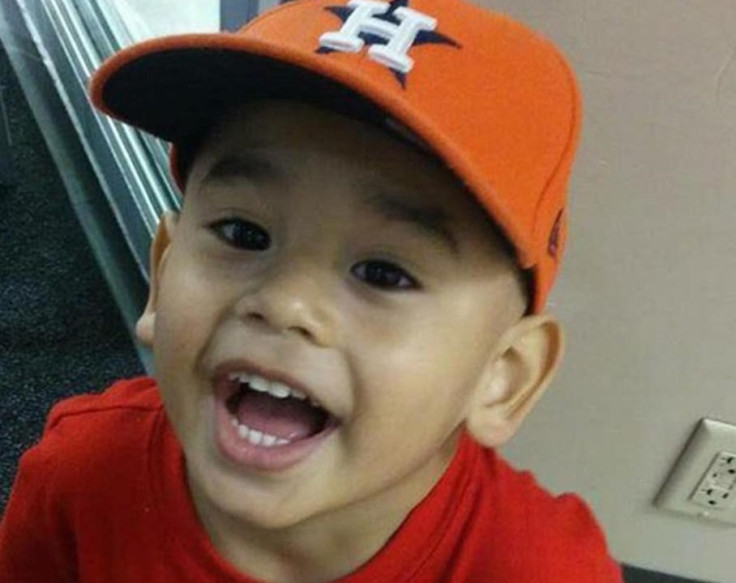 A four-year-old boy in Texas died a week after he went swimming following a rare case of "dry drowning".
The family of Francisco Delgado III said the young boy went swimming over the Memorial Weekend at the Texas City Dike and soon started experiencing stomach problems, including diarrhoea and vomiting.
Francisco seemed to be improving, but one week later he also started complaining of shoulder pain. A short while later, he woke up suddenly with breathing difficulties and died.
His father, Francisco Delgado Jr, told KTRK: "Out of nowhere, he just woke up. He said 'ahh'. He took his last breath and I didn't know what to do no more."
Doctors said the boy had fluid in his lungs and around his heart as a result of his swimming a week prior. His death was put down to what is known as "dry drowning".
Dry drowning occurs after a child's airways spasm and close up after taking in sometimes even small amounts of water. The airways start to close even if the water does not reach the lungs and can occur days or even hours after the child goes swimming.
A similar condition, known as secondary drowning, occurs when water does reach the lungs and builds up over time, eventually making it impossible for the child to breathe.
Medical experts say the symptoms of dry drowning include trouble breathing, persistent coughing, extreme fatigue as the brain is not getting enough oxygen and vomiting.
His mother, Tara Delgado, said: "I walked in. I could see him lying there. They were still working on him. I'm screaming. Let me just touch my baby. Maybe he needs his mama's touch.
When [the paramedic] came in, she told us it's what's called dry drowning. His lungs were full of fluid. There was nothing else they could do for him."
A GoFundMe page set up by the family to help pay for the funeral costs has so far raised more than $20,000 (£15,000).