Texas: Four children die after father accidentally pours water on pesticide beneath family trailer
Amarillo police say the water mixed with aluminium phosphide, causing a fatal reaction.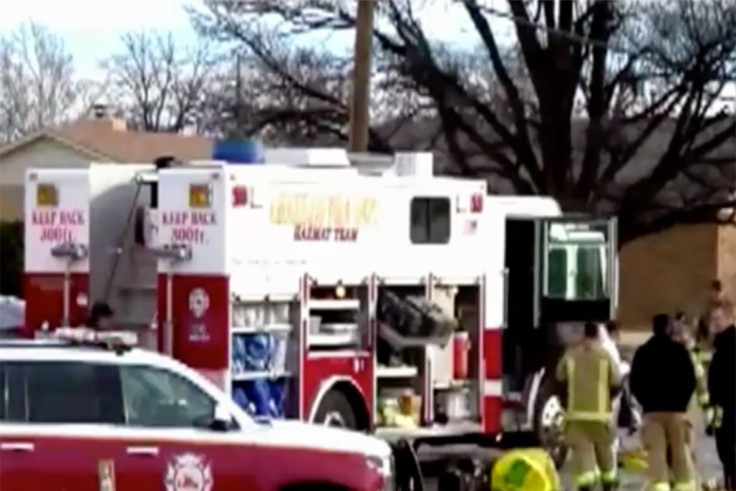 Police in Texas have blamed a chemical reaction caused by mixing pesticide with water for the deaths of four children, all siblings, at a home in Amarillo. YasmeenBalderas, 17, and younger brothers Josue, 11, Johnnie, nine, and Felipe, seven, all died in the tragedy, which left five other family members hospitalised.
Amarillo police department believe the tragedy occurred when aluminium phosphide was sprayed under the property in a bid to kill bugs, causing family members to become unwell. When the children's father, Peter - also known as Pedro - tried to wash it away with water, this created deadly phosphine fumes which rose up through the house.
Amarillo Fire Department Captain Larry Davis said in a statement that the pesticide - reported to be Weevil-Cide - is extremely strong.
"It's a very lethal chemical," Davis said, according to the Amarillo Globe. "It causes pulmonary edema and basically the lungs fill up with fluid. We don't know that that's the cause of death so far, but that's one of the more severe symptoms. It took us a long time to identify the chemicals."
The US Environmental Protection Agency (EPA) lists the chemical as "Toxicity Category I", the strongest possible. It is not available over the counter and the homeowner is thought to have borrowed some from a friend. However, police say no criminal intent was discovered and the deaths are being treated as a tragic accident.
A GoFundMe page set up to help the surviving members of the family had raised over US$26,000 (£21,200) at time of writing. Five of the other six family members are in a stable condition.
In 2015, an eight-month-old baby girl died in Fort McMurray, Canada, as a result of phosphine poisoning. The girl's mother had placed tablets around the bed to kill off bedbugs, reported CBC. Each year thousands of agricultural workers are believed to be victims of pesticide poisoning.
© Copyright IBTimes 2023. All rights reserved.