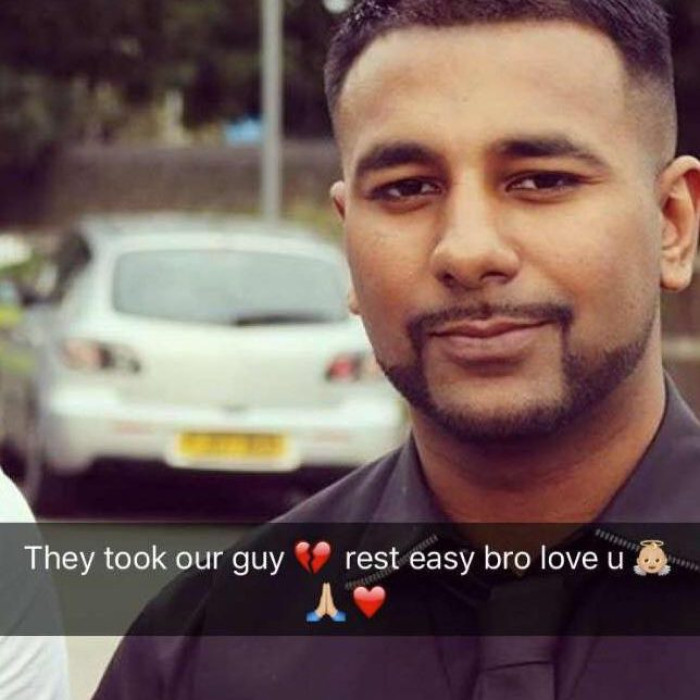 A firearm has been recovered from the vehicle in which Mohammed Yassar Yaqub was travelling when he was shot and killed by police, according to the Independent Police Complaints Commission (IPCC).
The gun is said to be a non-police-issue firearm. The investigation that led up to Mr Yaqub's death is not being treated as terrorist-related, according to West Yorkshire Police.
Yaqub was reportedly stopped by police at the bottom of a slipway at junction 24 of the motorway as he drove an Audi towards his home town of Huddersfield. It is unclear what happened next but he was shot and died at the scene.
Three men with him in the car were arrested, as were two others in a separate car which was stopped in Bradford's Chain Bar area at roughly the same time.
In a statement, police said: "West Yorkshire Police can confirm the operation related to information received about criminal possession of a firearm, as a result of which vehicles were stopped at two separate locations. The five men arrested are currently in custody."
According to The Independent, Yaqubwas alleged to have opened fire on a car in 2015. A judge threw out the case. In June 2015 police were called to Rudding Street after a gun was discharged injuring two people in a targeted attack in broad daylight.
The Yaqub family issued a statement, published by the Huddersfield Examiner, that said: "Mr Yaqub's family are in shock, and are distraught. They would ask the media to respect their privacy at this difficult time. The family are fully aware that the incident that led to the death of Mr Yaqub is currently being investigated by the Independent Police Complaints Commission and they do not wish to make any further comment at this stage."
There have been five fatal shootings by police in the past nine months. As in all such cases, the incident is being investigated by the IPCC. In a statement, the IPCC said: "Yassar Yaqub, aged 28 from Crosland Moor, was shot by a West Yorkshire Police firearms officer during a planned police operation at Junction 24 of the M62 motorway shortly after 6pm on Monday 2 January. He died at the scene.
"What appears to be a non-police-issue firearm was discovered in the vehicle in which Mr Yaqub was travelling, and is being further examined. Mr Yaqub's family has been informed and will be kept updated by an IPCC family liaison manager. A post-mortem is due to take place tomorrow (4 January). HM Coroner has been informed."