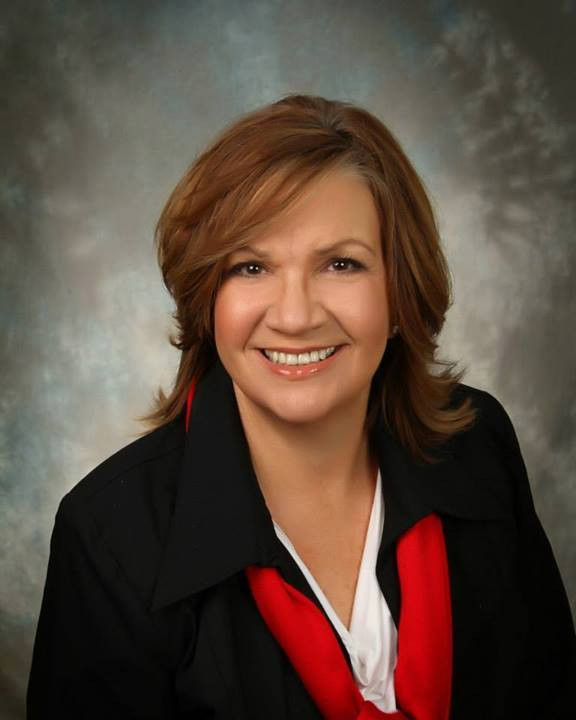 Republican State Representative in Austin (Texas), Molly White landed in a controversy after she directed staff to welcome Muslims visitors to her office and left an Israeli flag on her desk ahead of the Muslim Capitol Day in the US state.
The event was organised by the local Council on American-Islamic Relations Chapter and the Republican state representative was not in office on Thursday to celebrate the occasion.
However, before leaving office, she instructed her staff to greet representatives from the Muslim community by asking them to renounce Islamic terrorism and declare their allegiance to the United States.
"Today is Texas Muslim Capital Day in Austin," White wrote on her Facebok page adding: "The House is in recess until Monday. Most Members including myself are back in District. I did leave an Israeli flag on the reception desk in my office with instructions to staff to ask representatives from the Muslim community to renounce Islamic terrorist groups and publicly announce allegiance to America and our laws. We will see how long they stay in my office.
Her Facebook post invited the ire of the social media users across the country while many were seeking an apology from the lawmaker.
"As a proud Texan American MUSLIM, I will never renounce or apologize for anything that I am not personally responsible for, nor have I taken any role in, nor do I identify myself with anyone with grotesque misconstrued beliefs, including your misconstrued propaganda beliefs. But I do require you to apologize for inciting religious hatred," one user wrote.
Another Facebook user wrote, "I respectfully object to your use of the flag of the State of Israel as an attempt to provoke conflict."
"As a proud American and Texan who is Jewish and who has spent considerable time in Israel, I firmly believe that what you are doing is not helpful to American perceptions of Israel or the American Jewish Community. But choosing to display the Israeli flag solely as a reaction to Muslim visitors is not respectful to Israel, her citizens, or her supporters. I urge you to reconsider your actions."
However, the severe criticism didn't prompted the politician to regret her post and she went to say that "I do not apologize for my comments above. If you love America, obey our laws and condemn Islamic terrorism then I embrace you as a fellow American. If not, then I do not."
The Muslim Capitol Day was attended by 100 visitors of which most were children.
Meanwhile, Mustafaa Carroll, the executive director of the Houston Chapter of the Council on American-Islamic Relations, told Texas Tribune that the lawmaker's behaviour was frustrating.
"Legislators have a responsibility to treat all visitors just as we expect to be treated — with dignity and respect. Anything else reflects poorly on the entire body and distracts from the very important work in front of us."
This is not the first time that the State Representative has expressed her radical views.
In June last year she had pledged on social media that "We must be diligent in finding Jihadists in Texas and arresting them. We must also purge Texas of all Muslim, military training camps including Imam's who promote, assist and encourage Jihad. I plan to make that one of my top priorities as State Representative."