A Texas man, who was convicted of murdering a prison guard in 1999, was executed on 12 October after the US Supreme Court rejected his last-minute appeal.
Robert Pruett, 38, was put to death by lethal injection at the state's death chamber in Huntsville and pronounced dead at 6.46pm local time (12.46am BST).
"I've hurt a lot of people and a lot of people have hurt me. I love ya'll so much. Life don't end here it goes on forever. I've had to learn lessons in life the hard way. One day there won't be a need to hurt people," Pruett said in his final statement before being executed, according to a transcript provided by the Texas Department of Criminal Justice.
About an hour before the scheduled execution, Pruett's lawyers filed a last-minute appeal to the Supreme Court to stay his execution and conduct additional DNA testing.
The Supreme Court said it rejected Pruett's petition, but did not provide a reason, Reuters reported.
Pruett's case raises several questions of treatment of juvenile offenders in Texas. Pruett was only 15 years old when he was initially imprisoned after he received a 99-year sentence for being an accessory to a murder committed by his father.
Five years later, he was convicted again for killing prison guard Daniel Nagle at the facility where he was serving his sentence.
Prosecutors said that Pruett had killed Nagle because the guard had written a disciplinary report against him for eating a peanut butter sandwich in a prison hallway. The ripped-up report was found at the murder scene.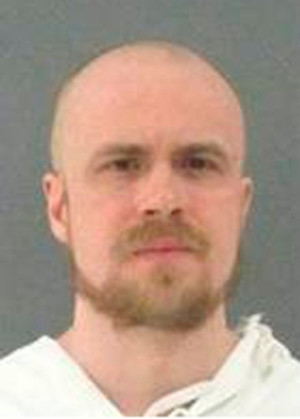 Nagle was repeatedly stabbed with a tape-wrapped metal rod, though an autopsy showed he died from a heart attack caused by the assault, New Vision news website reported, citing court documents.
DNA testing on the evidence available at the crime scene, such as the handmade weapon used to stab the guard, proved inconclusive.
Until the time of his execution, Pruett maintained that he was framed, and that Nagle was killed because he was going to expose a money laundering scheme involving guards and inmates. Four guards were also arrested later.
Challenging his conviction, Pruett's lawyers argued that inmate testimonies were unreliable because they were conflicting and made in exchange for favourable deals.
"No witnesses testified they observed the attack, and no physical evidence connected Robert Pruett to the murder," Pruett's lawyers wrote in their petition to the Supreme Court.
In a legal filing with the Supreme Court, the state of Texas said: "Pruett has raised nothing new that casts any doubt on his guilt."
The execution was the 20th in the US this year, and the sixth in Texas, which executes more inmates than any other state, according to the nonprofit Death Penalty Information Center.