Police have arrested a New York man after he threatened to repeat the 1 October Las Vegas massacre when an app company based in Denver terminated his account.
Victor Casillas, 34, was arrested on Tuesday night (10 October) in midtown Manhattan after Ibotta – a mobile app that offers its users credits and rebates for referring others – complained that the man threatened to attack the company's officials.
In the complaint, Ibotta said that in the past two years, Casillas had cashed in on several referrals but the company later discovered that he was gaming the system since his referrals were actually just duplicate accounts set up in his own name. They subsequently blocked his account and offered him $40 (£30) to end the matter.
But Casillas did not react well to the company's decision, court documents read, and started sending threatening mails to Ibotta.
"Such a cowardly act on your behalf. What's your name btw? I wanna [want to] know who your spouse and children are too and I'm not asking you I'm telling you, I want to know who your parents are as well if the pieces of trash are even still alive (for now) for that matter," his first mail to the company read.
His final email to Ibotta came on 4 October, three days after the Las Vegas shooting, and threatened the company by saying, "Get ready for a Las Vegas repeat (Final warning). I still have not received my God dam flinds....A**holes...well get ready for a Las Vegas part 2....May be today you will meet your maker."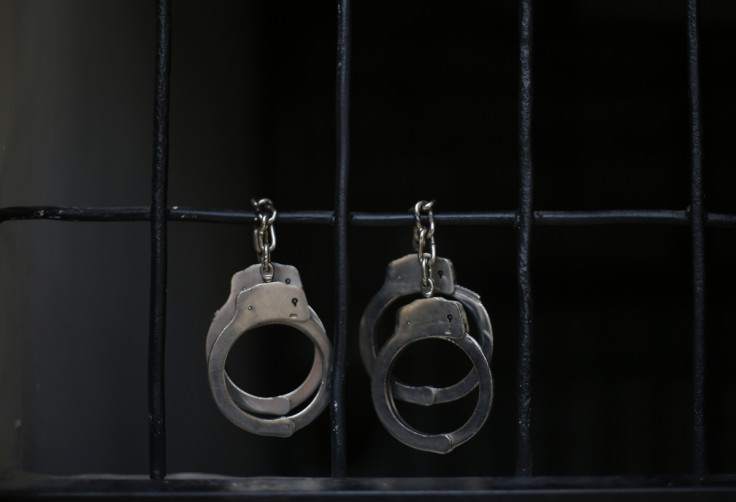 However, authorities were able to track Casillas down and arrest him before he could cause any harm after the company registered an official complaint. The police used his IP address and GPS location to nab him.
If found guilty, he could get 20 years in prison. The 34-year-old is expected to argue for bail on Thursday (October 12).
The recent Las Vegas massacre killed at least 59 people and injured 500 others after Stephen Paddock opened fire on a crowd which had gathered for a country music festival. The attack is believed to be the deadliest massacre in modern US history.