An investigation is underway after a Texas mosque was set ablaze just hours after President Donald Trump signed an executive order restricting migration from seven predominantly Muslim countries.
Smoke and flames were seen billowing from the Islamic Centre in Victoria in the early hours of Saturday (28 January). The imam was awake and on checking the mosque's online surveillance found the alarm was inactive and the doors were unlocked, the Islamic centre's president, Shahid Hashmi said.
Emergency services were called to the scene and spent over four hours containing the fire, which destroyed the dome of the mosque. Describing the carnage, Hashmi said: "It looks completely destroyed."
It is the second attack on the mosque, which was broken into just last week when thieves stole a number of electronic devices including laptops.
"[The imam] was worried about it and drove over there," Hashmi said. "By that time, fire engines were already there pouring water on the fire. It's sad to stand there and watch it collapse down, and the fire was so huge," he added.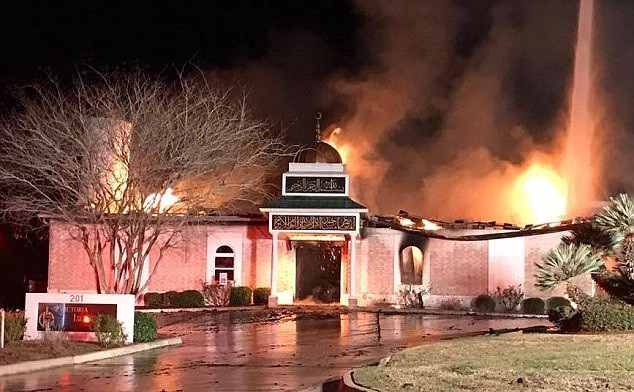 "We don't have any lead or information as to what started the fire and what happened. So I'm sure it's going to be a few days, they told us, before they can come up with any answers for us."
Victoria Fire Marshal Tom Legler, the Texas Fire Marshall's office and the Federal Bureau of Alcohol, Tobacco, Firearms and Explosives are working together to determine the cause of the blaze.
Hashmi, who's lived in Victoria for 32 years, said the local community will unite to restore the building. "When 9/11 happened, Muslims and non-Muslims all got together. Of course, we will rebuild."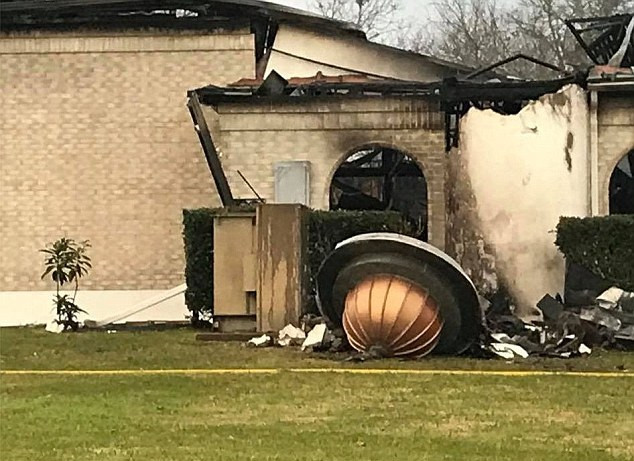 A GoFundMe page has so far collected $165,677 (£131,000) in donations to help the congregation rebuild the mosque, Mail Online reported.
The Texas office of the Council on American-Islamic Relations said it would monitor the investigation of the Victoria fire. "Because of growing anti-Muslim bigotry in our nation, and because of the recent spike in hate incidents targeting Islamic institutions and individuals, we urge investigators to keep the possibility of a bias motive for this fire in mind," CAIR-Houston Executive Director Mustafaa Carroll said.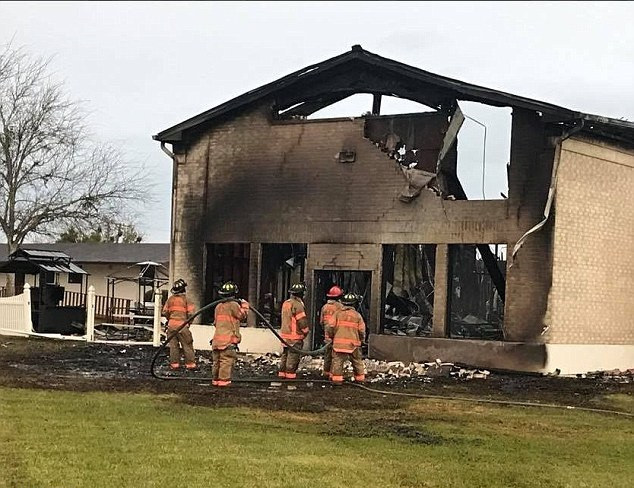 The US president signed an executive order on 27 January putting an indefinite ban on Syrian refugees and a 90-day visa ban on people from Iraq, Iran, Somalia, Sudan, Libya and Yemen – and also on people who hold dual nationality in any of the seven banned countries.
Visa and green card holders already in the US will be allowed to stay. A federal judge in Brooklyn issued a nationwide, emergency stay on Saturday night to allow people with a valid visa to remain once they've landed in the US.
Following global condemnation for the ban, which sparked widespread protests throughout the US, Trump has responded to criticism of his visa ban for people from seven countries. He insisted: "It's not a Muslim ban" and claimed that "it's working out very nicely."